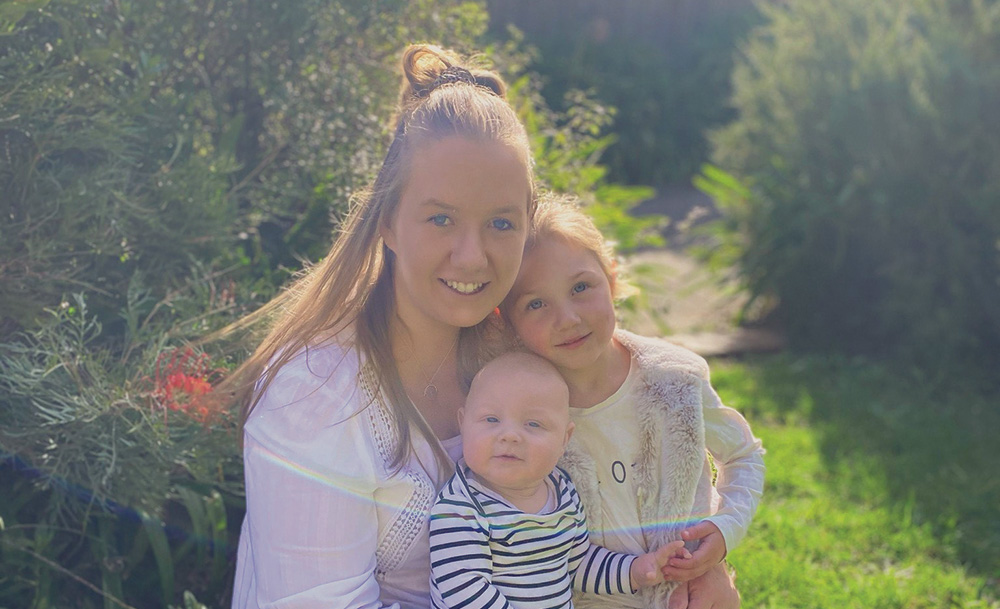 A NEW mother has paid tribute to staff at Peninsula Health for helping her through a complicated pregnancy.
Grace Buffinton's 20 week scan showed that her unborn child's brain was not developing properly. "They discovered part of his brain was missing," she said. "It was very similar circumstances to the pregnancy of my daughter five years earlier. She was found to have this rare condition called microcephaly, and it meant the size of her head was smaller than it should have been."
Fetal Diagnostic Service midwife Sharelle Goodwin and Obstetric Ultrasound specialist Dr Andrew Edwards counselled Grace and her partner Ben throughout the pregnancy,
"If it turned out part of his brain was missing, his life expectancy was going to be around 12 and he would have had the mental capacity of a two-year-old," Ms Buffinton said.
"There were times when I was at work and I would get emotional, and I would call Sharelle or Andrew and they would always answer. It was so reassuring to have that care when something like that was going on."
Dr Edwards said "as we do with everyone, we gave her the understanding that we were there to support her regardless of what decisions she made. I think what she really felt was that she had the full support from Peninsula Health in a non-judgemental way."
"Previously, women like Grace would have been referred elsewhere, meaning many local pregnant women would be travelling outside of the Frankston and Mornington Peninsula region for this kind of specialist care. So offering the Fetal Diagnostic Service in Frankston gives these women the opportunity to continue their care at the hospital nearest to their place of residency," he said.
A later MRI scan contained good news, showing a part of the unborn baby's brain that had not been seen earlier. On 23 December 2019, baby Isaac was born.
Peninsula Health's complex pregnancy care team was set up last year. They run clinics twice a week for pregnant women with fetal and maternal conditions.
For more information visit the maternity services page on peninsulahealth.org.au.