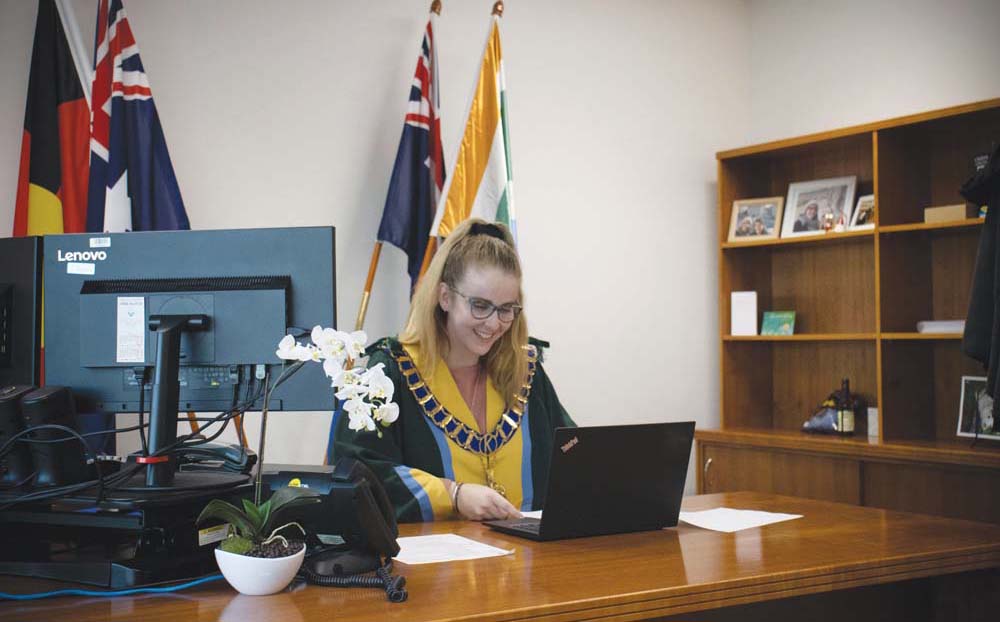 KINGSTON Council hosted its first ever online citizenship ceremony last week.
On 18 June, the mayor Georgina Oxley held one on one ceremonies with twelve new citizens from six different countries. Although the COVID-19 pandemic has forced the process online, Cr Oxley said it was still a "special moment".
"Becoming an Australian citizen is such an important and special moment for these families and we want to make sure they don't have to wait any longer to be able to call themselves an Aussie", she said.
"These families were due to take part in a ceremony in March but due to the COVID-19 pandemic unfortunately we had to postpone all ceremonies. It's fantastic that the Department of Home Affairs has given us and these families the option to take part in an online ceremony."
The twelve new citizens, from India, China, USA, Sri Lanka, and the United Kingdom, have had to wait since November to have their ceremony. They will receive their citizenship certificates in the mail.
New citizens who wish to wait until they can attend their ceremony in person can wait if they choose. Anyone awaiting citizenship can speak to the Department of Home Affairs on 131 880 for more information.
First published in the Chelsea Mordialloc Mentone News – 24 June 2020