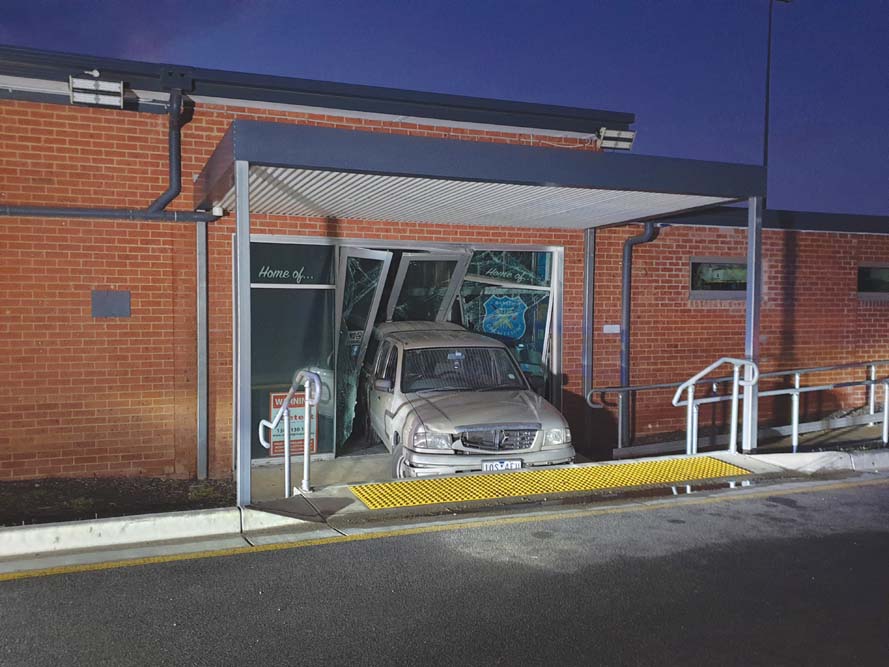 THE club rooms at Baxter Park were badly damaged in a ram raid last week.
The incident was the second time the building had been targeted this year.
A statement on the Frankston Bombers Facebook page read that "the news came through at 4:45am this morning [26 June] that a car had rammed through our club room doors."
"Unfortunately, this is the second incident of this nature since February this year, where a vehicle has caused damage to the facility. The car was stolen from Frankston before making the trip to Baxter Park and reversing through the glass doors, where a man then entered the rooms.
"Police are currently investigating, and we urge anyone with information to come forward to the police."
Call Crime Stoppers on 1800 333 000 to report any information.