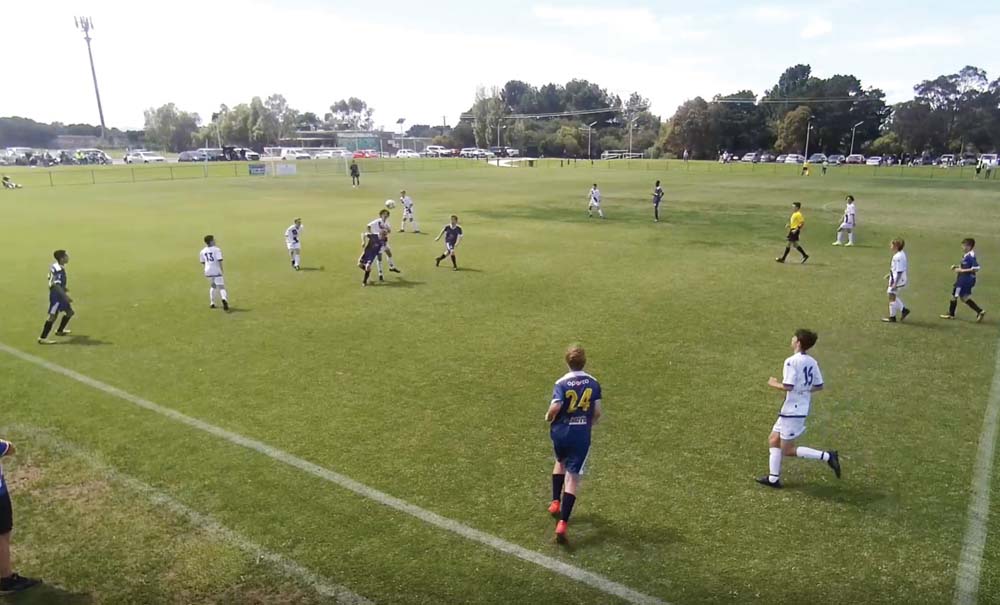 SOCCER
WHILE other sports announce a season shutdown soccer looks set for a season reboot this weekend.
Three local clubs– Langwarrin, Mornington and Peninsula Strikers – will host junior NPL matches during a bumper double header involving under-13, under-14, under-15 and under-16 teams playing on Saturday and Sunday.
In an interview on Football Out West Show last week FV's Football Operations Manager Will Hastie gave every indication that the state governing body remained committed to a return to competition.
He confirmed FV's preference for a 16-game senior season and the expectation that "largely the competition structures will stay intact" meaning that most leagues should comprise 12 teams.
The first phase of the season will see teams playing each other over 11 rounds before splitting into a top half and bottom half and playing another five rounds against teams in their half of the league.
"If every team plays each other once we'll consider that a bona fide season in 2020," Hastie said.
He also suggested that the season would extend into October.
"Some people might have seen the announcement that cricket and AFL put out in relation to an extended use of facilities for AFL into the early part of October," he added.
"We'll be announcing something similar which will get us into that early October window and that will enable us to play four to six weeks longer than we would normally have played."
FV's Senior Executive Manager Business Services, Matt Green, has been working with Sport and Recreation Victoria, Cricket Victoria and local government to arrange extended use of facilities.
It's expected that FV will announce details of season length, composition of leagues and promotion guidelines this week.
The state body's confidence that the season will get underway was in stark contrast to local AFL and netball after AFL South East (AFLSE) announced the decision last weekend to cancel all official football and netball competitions across the Mornington Peninsula Nepean Football League (MPNFL).
The AFL South East media release said, in part: "At a meeting … between AFLSE and MPNFL club presidents, a decision was reached to cancel competitions encompassing seniors, reserves and under 19 football and all grades of netball.
"Concerns raised by senior football clubs included financial sustainability, player numbers, the additional burden on volunteers, management of social-distancing protocols and an inability to raise much-needed funding through gate takings, canteen, and bar sales."
While these concerns are shared by many local soccer clubs they were preparing to play while doing their best to meet the strict biosecurity protocols updated by FV last week.
The aspect of self-regulation underpins the protocols and has prompted Frankston Pines senior coach Kevin "Squizzy" Taylor to ponder an interesting scenario.
"It's a joint responsibility for clubs to assess players on arrival and for the individual to self-assess so everyone will be relying on each other," he said.
"But it's a system that is open to abuse.
"What would happen if a club refused entry to the star player in the opposition team based on a made-up belief that they could have COVID-19 symptoms?
"The rules are that anyone presenting with these symptoms should be immediately isolated before being sent home."
Nevertheless Taylor is keen for the season to commence and remains confident that Pines can have a big year.
"I think we need to have a season because of all the doom and gloom we've had.
"I've got a good squad with lots of depth and the way things are shaping I think this season is pretty much a free hit for every club."
He says the impact of Pines' four Fijian internationals has been immense.
"You can just see the way players have reacted at training.
"Everyone has lifted because there's so much competition for places."
Taylor and a number of support staff were joined by the Fijian imports last Saturday at Monterey Reserve as Pines' all abilities program was launched.
Local federal MP Peta Murphy joined in the Come and Try session as did ex-professional players Bobby McGuinness and Russell Athersych and Pines will host another all abilities session this Saturday at 10am.
Meanwhile Mornington's clubrooms will remain closed on Saturday when it hosts Berwick City in their junior NPL clashes however the canteen at Dallas Brooks Park will be open.
"We are going to be very cautious on our first weekend back whilst we work through the challenges of COVID-19 and make sure we are adhering to all the (biosecurity) requirements," club president Matt Cameron said.
Langwarrin was likely to have its canteen open but is working through health department guidelines while Strikers were not in a position to open the canteen as we went to press.
"At this stage the only thing that will be open is a toilet or two, the referees' room and the physio room," Strikers vice-president Steve Schreck confirmed.
Here are this weekend's junior NPL fixtures:
SATURDAY: Mornington v Berwick City, Dallas Brooks Park (U13s 9.30am, U14s 11am, U15s 12.30pm, U16s 2.30pm); Peninsula Strikers v Dandenong City, Centenary Park (U13s 10am, U14s 11.30am, U15s 1pm, U16s 2.40pm); Oakleigh Cannons v Langwarrin, Jack Edwards Reserve (U13s 10.10am, U14s 11.20am, U15s 12.45pm, U16s 2.45pm).
SUNDAY: Langwarrin v Kingston City, Lawton Park (U13s 9am, U14s 10.30am, U15s 10.30am, U16s 12pm), Peninsula Strikers v Glen Eira, Centenary Park (U13s 10am, U14s 11.30am, U15s 1pm, U16s 2.40pm), Gippsland FC v Mornington, Latrobe City Sports Stadium (U13s 9.45am, U14s 11.05am, U15s 2pm, U16s 12.25pm).