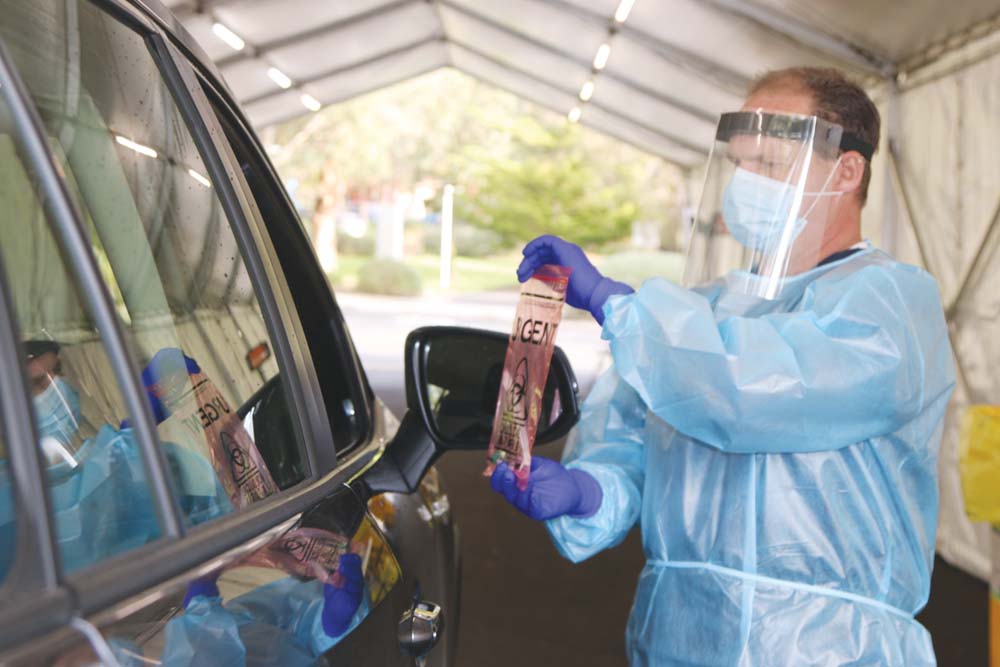 A COVID screening clinic has opened at the Monash Peninsula campus.
The drive through clinic opens each day from 8.30am – 4pm. Coronavirus testing is also offered and Frankston and Rosebud hospitals.
Entry to the testing clinic is accessed through the main entrances to the university campus on Moorooduc Highway. Anyone who visits is asked to stay in their car.
Parents who wish for their children under the age of five to get tested are asked to take them to one of the hospital screening centres.
The move to open the new testing clinic comes as COVID-19 cases in Victoria spike.
Heading into the weekend there were 442 active cases of COVID-19 statewide, but just one of them was a Frankston resident.
Results are usually expected back between five and seven days after a COVID-19 test is administered.
More information at peninsulahealth.org.au
First published in the Frankston Times – 6 July 2020