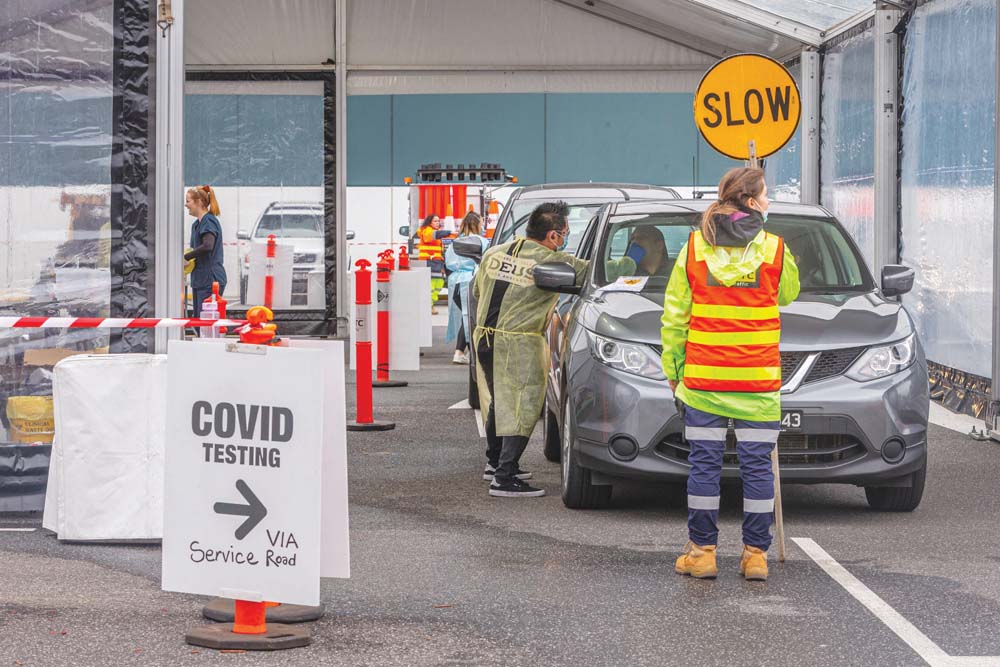 A NEW COVID-19 testing site has opened at Mentone Bunnings.
The drive through testing clinic opened on Monday, 6 July, and will run from 9am to 5pm up until the end of the week.
Coronavirus cases in Victoria have been rising sharply over the last week. Over 120 new cases of the virus were confirmed by the Department of Health and Human Services on Monday, taking the total number of cases statewide since the start of the pandemic to over 2600.
In the Kingston municipality there are two residents with a confirmed active case of COVID 19. The virus has killed 22 people in Victoria.
Victoria's Chief Health Officer Professor Brett Sutton said "there is no excuse for not getting tested. We have people knocking on your door, coming to your neighbourhood, we are bringing the testing to you. There are also several drive through and fixed sites where people can go."
"This virus is not selective, it will impact anyone it encounters, and personal contact is the clear source of its transmission," he said. "We need everyone to do their part and ensure it is stopped in its tracks."
The new testing site is at 23/27 Nepean Hwy, Mentone. Other nearby pop-up testing sites include Chadstone Golfers Drive, and Monash University Peninsula Campus. The Southland Westfield site has now closed. Testing is also available at Frankston Hospital and Carrum Downs Respiratory Clinic.
First published in the Chelsea Mordialloc Mentone News – 8 July 2020