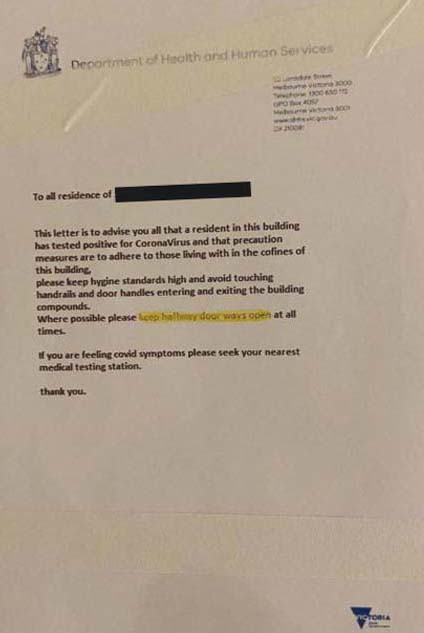 A FAKE document purporting to be from the Department of Health and Human Services has been distributed at a Mentone apartment block.
The fake notice told residents that someone inside the block had tested positive for COVID-19, and that doors to hallways should remain open.
Chelsea SES drew attention to the false material on social media. "Another fake coronavirus document has been found, this time in a Mentone high rise apartment block. It warns that a positive COVID-19 test has been returned by a resident of the block. The DHHS have confirmed that this sign is not genuine, it is 100 per cent fake. Police are investigating the matter," the SES Facebook page read.
Fake signs have also been put up at playgrounds around the Kingston municipality telling people that they are allowed to use the equipment. Kingston mayor Georgina Oxley has condemned the distribution of that material, which contained her forged signature ("Fake signs defy lockdown law", The News, 15/7/20).
First published in the Chelsea Mordialloc Mentone News – 29 July 2020