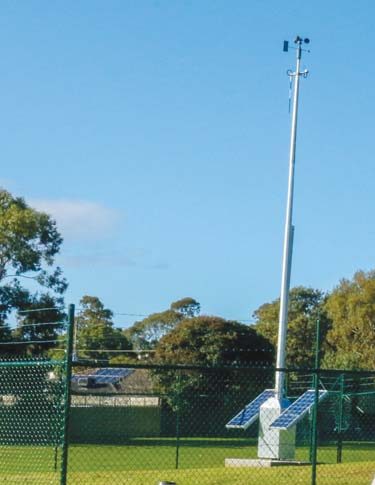 BALLAM Park is now home to a Bureau of Meteorology weather station.
The bureau has a global network of 720 weather stations, with the one in Frankston the latest addition. The device records, monitors, and forecasts the weather.
The Bureau's regional manager hazard preparedness south Simon McCulloch said "the new weather station will complement the existing foreshore station."
"It's really great that we have a new weather station in the heart of the Frankston community. It is much more representative of the wider Frankston area due to the fact it is located inland rather than at the foreshore," he said.
"The existing station will continue to provide wind observations which represent bayside conditions and will continue to be important to local maritime users.
"Weather data from stations like Ballam Park are important as they feed into the global network of observations which helps us provide better weather forecasts."
First published in the Frankston Times – 3 August 2020