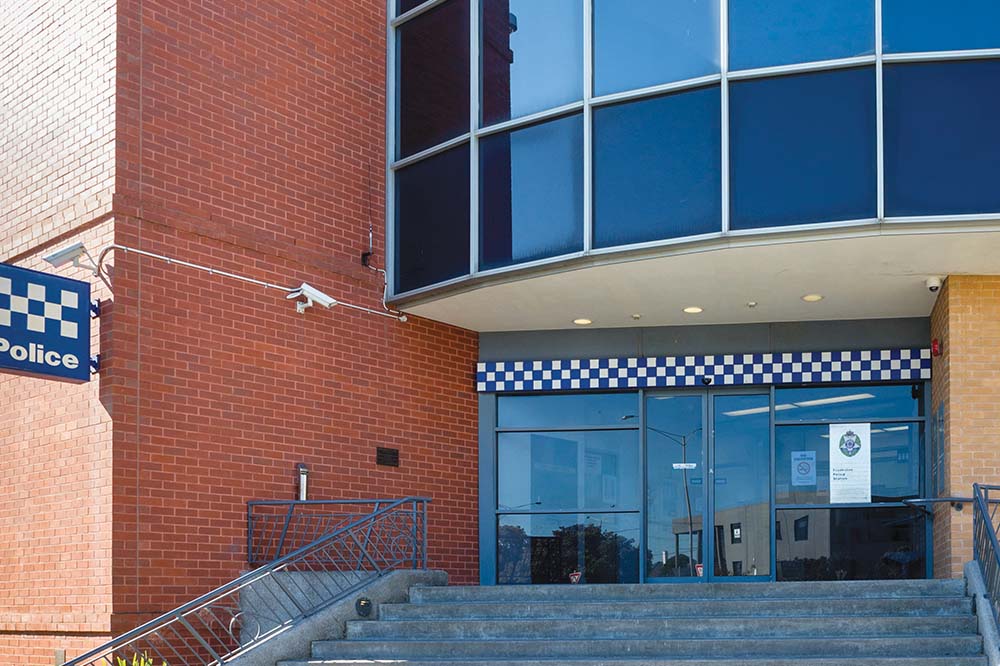 FRANKSTON Police Station has reopened after officers were sent into self isolation last month.
At least one officer at the station returned a positive result for COVID-19 last month. The station has been closed while testing and cleaning is underway.
A Frankston Police statement released on 28 July read that "after previously being shut due to a confirmed case of COVID-19 we have reopened our reception counter for urgent matters."
"Please continue to utilise the Police Assistance Line on 131 444 or report online at onlinereporting.police.vic.gov.au for non urgent reports and contact triple zero 000 for urgent matters."
While the station was shut, Mornington Police stepped in to provide their services. Sergeant Jeremy Mishau of Mornington police, said "we are all clear; there are no cases here." He said only two people were allowed into the station at any one time. Those waiting outside were asked to line up and take their turn.
First published in the Frankston Times – 3 August 2020