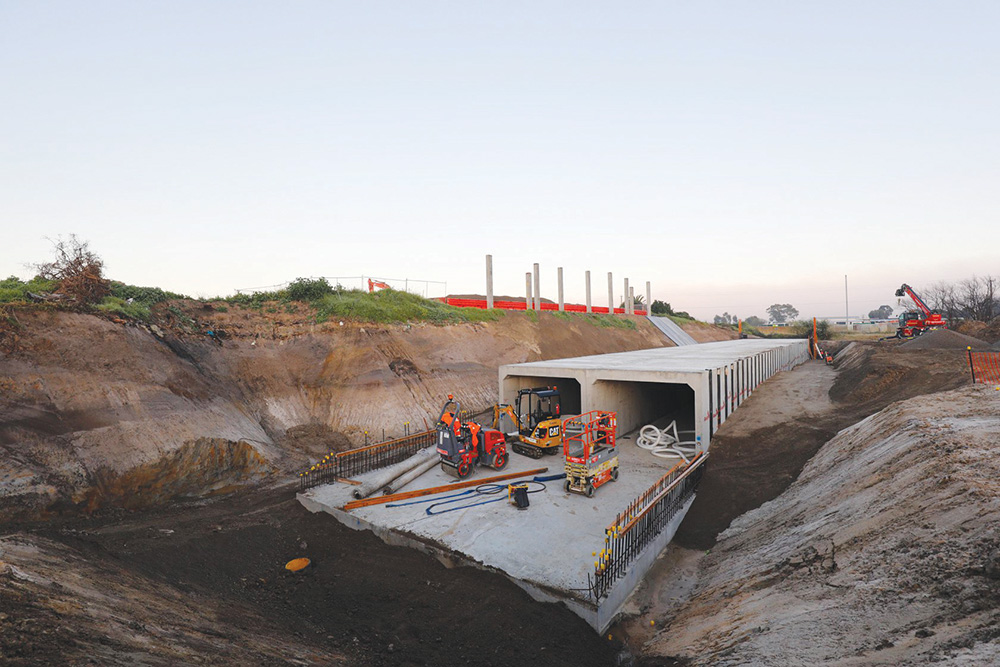 WORK is continuing on the Mordialloc Freeway project.
In the last week, work has been undertaken to install 5 kilometers of drainage pipes under the road.
More than two million tonnes of fill has been sourced for the foundations of the road, and construction of bridge retaining walls at Old Dandenong Road has started. A third of the piling for the Waterways wetlands bridge has been completed.
At least 371 retaining wall panels have been installed and at least 217 piles have been drilled.
In late 2019, the state opposition blasted a "massive cost blowout" on the construction of the project. The mid year budget update from the state government had allocated another $148.2 million to the road project ("Bypass budget blowout blasted", The News, 23/12/19).
The nine kilometre road will link the Mornington Peninsula Freeway at Springvale Road in Aspendale Gardens to the Dingley Bypass in Dingley Village.
The project is expected to be completed by the end of next year.
First published in the Chelsea Mordialloc Mentone News – 19 August 2020