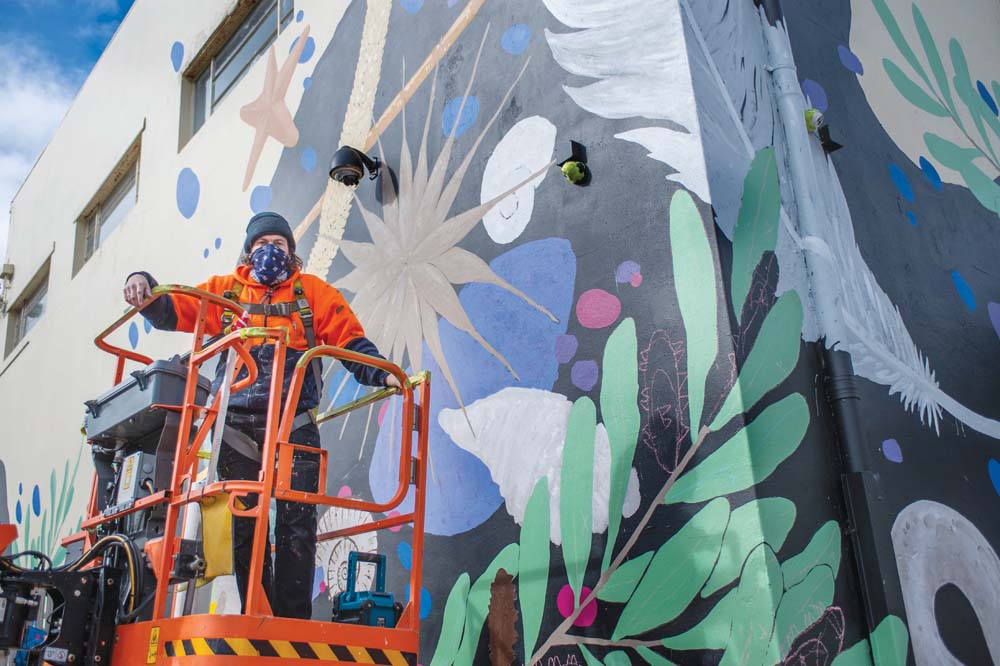 A MURAL has been painted on the Salvation Army building in Chelsea.
The project was completed by artist Tom Civil (pictured). He worked with a community panel to develop the design, with beach and coastal themes in mind.
The artwork was commissioned after the community panel, working with Kingston Council, identified the building as an "opportunity to create a meaningful piece of public artwork".
"This beautiful new mural in Chelsea is a fantastic addition to this vibrant community hub and was one of the initiatives that sprung from the work our community panel has been doing in developing a new structure plan for Chelsea," Kingston mayor Georgina Oxley said.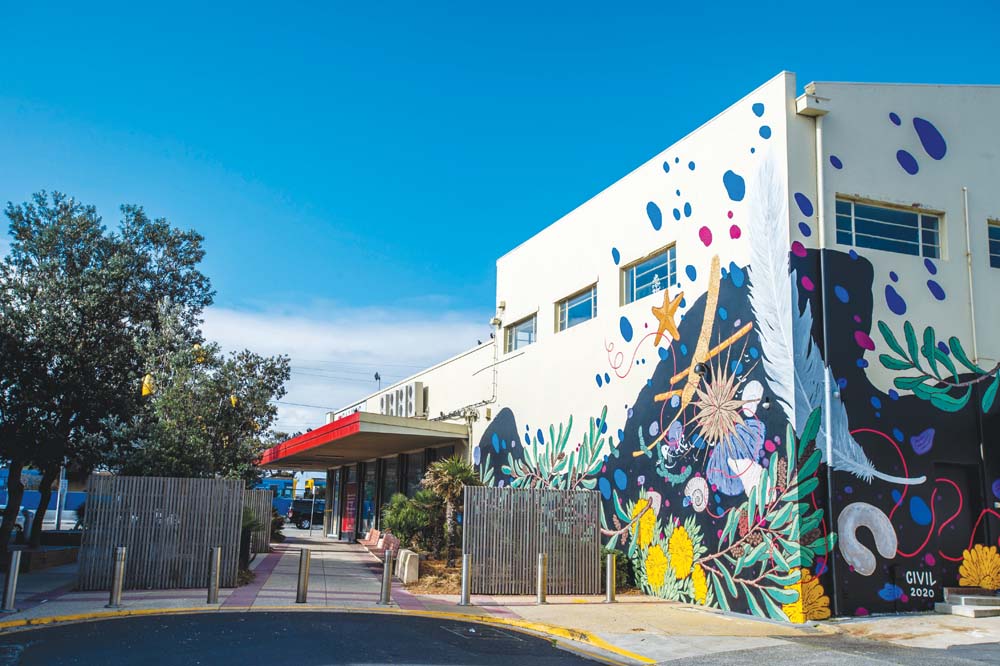 "Council [supports] public art like The Strand mural, the recently completed mural of the sharp-tailed Sandpiper on the façade of the Chelsea Sportwomen's Centre, and has just completed community consultation on another exciting public art project along the Bay Trail."
First published in the Chelsea Mordialloc Mentone News – 26 August 2020