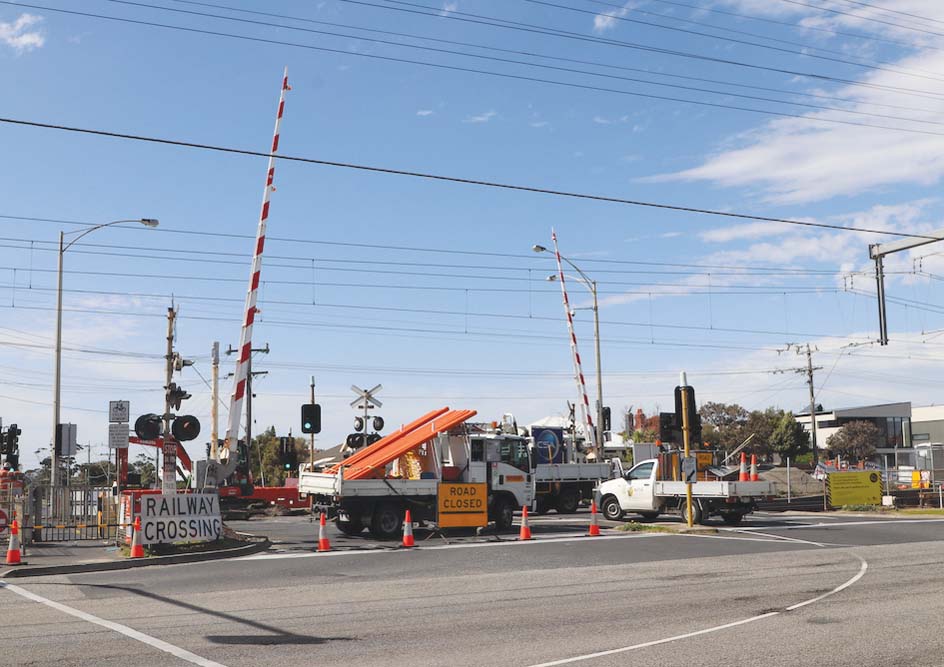 ---
LEVEL crossing removal works will force the closure of some local roads this month.
To allow for works to construct rail trenches, roads will be closed across Edithvale, Chelsea, and Bonbeach.
The Lochiel Avenue, Edithvale level crossing is closed to vehicles until 7pm Wednesday 30 September. Station Street in Edithvale will also be closed between Lochiel Avenue and Edithvale Road from 21 September to 2 October.
There will be no vehicle access from Bank Road via the Nepean Highway from 7am to 3.30pm on 26 September and 7am to 6pm on 28 September.
Lane closures and reduced speed limits will be in place along sections of Station Street between Edithvale and Bonbeach from 5 September onwards, between 7pm and 6am each night.
Local bus routes 706 to Mordialloc and 902 to Airport West will also not stop at selected stops until early 2022.
Other traffic disruptions along the Nepean Highway and Station Street from Aspendale to Bonbeach are expected until mid 2021.
Five level crossings between Edithvale and Bonbeach are being removed as part of this batch of works. Works have continued throughout the latest stage of COVID-19 restrictions.
Piling works begin this week. Holes will be dug and then filled with concrete to create foundations for the rail trench.
First published in the Chelsea Mordialloc Mentone News – 23 September 2020