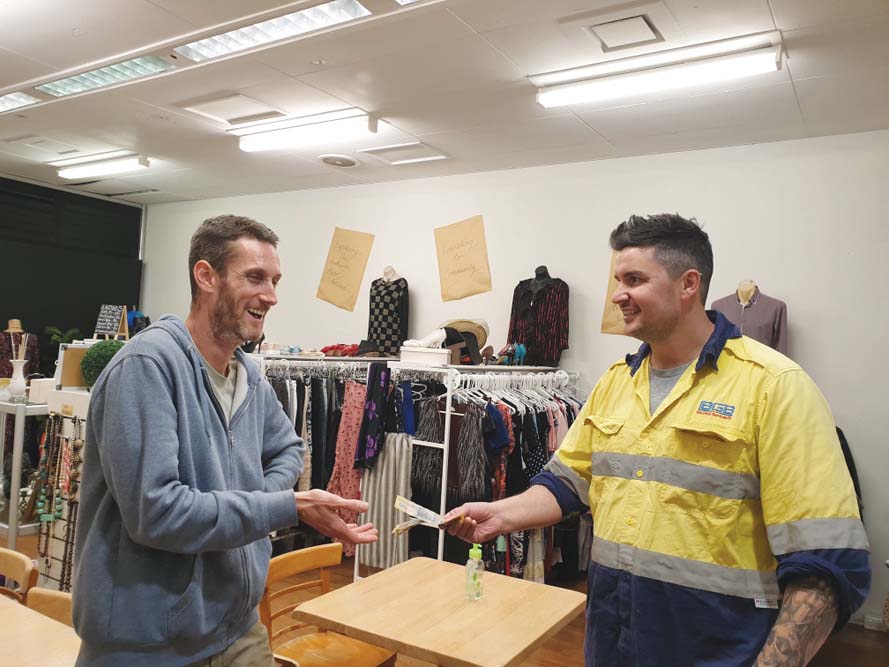 ---
Claudia Skubel
CHARITIES across Victoria, particularly those running on a small scale, have been doing it tough throughout the COVID-19 pandemic.
Many have lost the ability to raise funds, and have been made to scale back volunteers to meet the government's COVID regulations.
Frankston North based charity Local 2 Community opened its doors around a year ago, and got off to a successful start.
"We just had such a great community space, and we had so many locals coming in and sitting and sharing their stories. There was a lot of connecting and support going on. It was marvelous," Local 2 Community CEO Rebecca Olver said.
The charity includes an op shop, material aid, foodbank, and a community café where locals can come in, sit and connect with others. COVID-19 put much of this on hold.
"It's affected us dramatically because we are a start-up not for profit. So we're very small," Ms Olver said.
Financially, the pandemic has hit the charity hard. However, it has been able to continue offering support to the community through the generosity of others.
"A lady came in the other week and gave us $500. We were absolutely astounded. These phenomenal donations are what's kept us going," Ms Olver said.
Despite the obstacles on their path, the charity has been able to expand its food bank services from one day a week to five days a week. In doing so, Ms Olver says that Local 2 Community has been able to aid 195 adults and 63 children living in Frankston North throughout the stage four lockdown.
"It's pretty cool for a little charity. [And] now people are starting to get wind that we've opened five days a week, and are coming in with bags of groceries as well," she said.
The success of the foodbank program has Ms Olver looking forward to implementing the next stage of the charity, the Empower program. Involving the community café and a kitchen, the 12 month program focuses on life skills and training for disadvantaged young adults.
To learn more about the charity or make a donation, search Local 2 Community on Facebook.