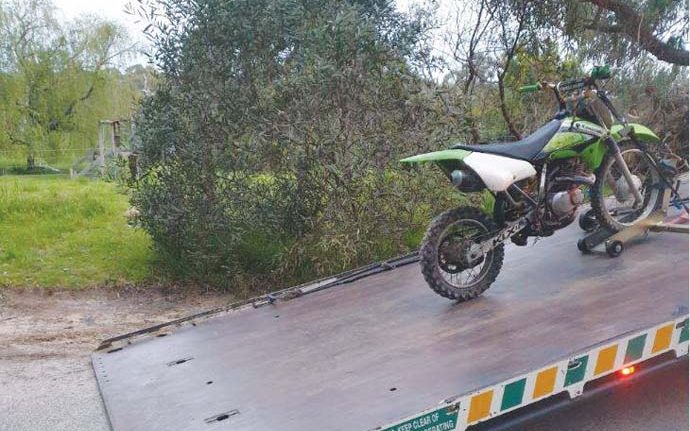 ---
A MOTORCYCLE rider caught doing a mono on the wrong side of the road has had his bike impounded.
At 4.40pm on 29 September, Somerville highway patrol officers patrolling North Road in Langwarrin spotted the driver. They tried to pull him over but the motorcyclist allegedly refused to stop.
The driver went onto Bergman Road and then onto a dirt track. His bike stalled and the man tried to flee on foot, but was eventually caught by police.
The man, a 27-year-old Langwarrin resident, had his bike impounded and will face court for charges including dangerous riding, riding whilst suspended, failing to wear a helmet, and failing to stop when directed by police.