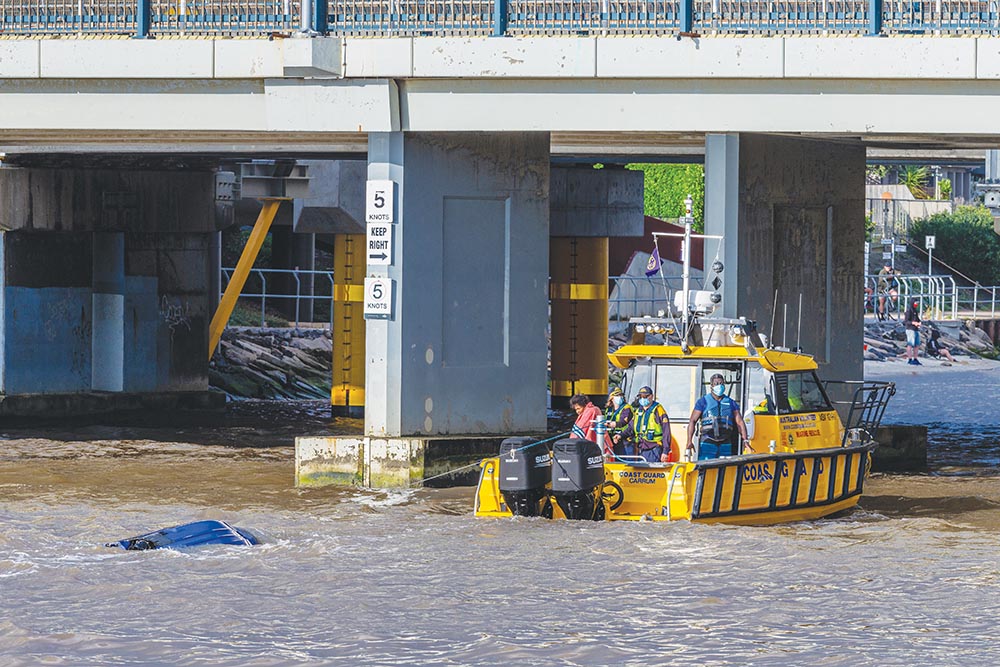 ---
TWO people have walked away uninjured after a jet ski capsized off Carrum beach.
The water vehicle capsized at around 5pm on 10 October. The passengers were picked up by the Coast Guard, with the Chelsea SES, Water Police, and ambulance crews also attending.
A statement from Chelsea SES said that "it was not clear if there were any serious injuries" when they arrived at Launching Way to assist.
"Both the Coast Guard and Water Police attended, and soon headed into the boat ramp on the Patterson River, with what turned out to be a capsized jet ski in tow," the statement read.
"Once the vessels docked, the two people involved were able to walk from the boat with no injuries and none the worse for wear. One person was checked by the ambos but didn't need to be taken to hospital. All in all, a lucky result for all concerned."
First published in the Chelsea Mordialloc Mentone News – 14 October 2020