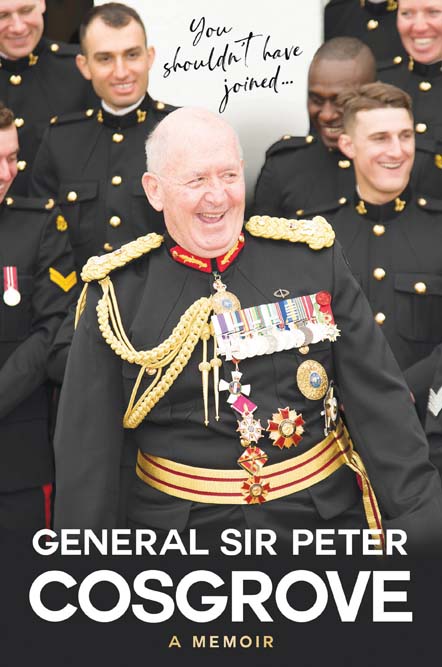 SIR Peter Cosgrove has urged holidaymakers to visit the Mornington Peninsula to help restart the regional tourism industry.
The former Governor-General estimates that he attended more than 4000 events during his five years in the job. His life's work took him all across the globe, but this year the overseas flights have come to a sudden stop.
Sir Cosgrove says that Australians should take this as a chance to explore some of the best locations the country has to offer, once it is safe to do so.
"For beautiful places like the Mornington Peninsula, this year has been a great worry," he told The Times. "Australians are the greatest international travellers you'd hope to see, but now we can't do that and spend money overseas. So I say to those travellers that where possible, spend that money at home in Australia. Be the tourist that goes to the Mornington Peninsula, spend your money there.
"This is a message of exhortation to other Australians and those who have time and disposable income, it is time to help Australians."
Since retiring from the role of Governor-General last year, Sir Cosgrove has also been working to help bushfire affected communities get back on their feet. This year he was asked by the Business Council to head up BizRebuild, an organisation which aims to help bushfire affected businesses.
The damage done to small businesses by the bushfires was only made worse when the COVID-19 pandemic hit. Decades-old shops have been forced to shut their doors, and some will never reopen. Across Frankston, the Mornington Peninsula, and beyond, small businesses have been devastated. Despite the challenges ahead, Sir Cosgrove urged business owners to "refuse to give in".
"Businesses scale themselves on both the local population and annual visitation, and that has gone down when their backs are already to the wall," he said. "What I observe though, is that ingenious small businesses that refuse to give in will struggle through, with the help of the wider community."
Never one to sit still, Sir Cosgrove has been keeping as busy as expected during the pandemic. This year he has penned his new book titled You shouldn't have joined, his second memoir. The book will provide an inside look at his time as the Governor-General.
"I thought back when I wrote my first book that would be the end of my public life. Then out of blue I had all these corporate experiences and became Governor-General, so there was another book in it" he said.
"My time as Governor-General is the meat and drink of the book. I speak about politics, politicians, the routines of the Governor-General, Kings and Queens and Presidents, the republic, and other essential challenges we will face in the future."
Sir Cosgrove will talk to Frankston library members about his memoir via Zoom at an event next month. The event will take place on Monday 9 November at 6pm.
Bookings can be made at library.frankston.vic.gov.au or ourlibrary.mornpen.vic.gov.au