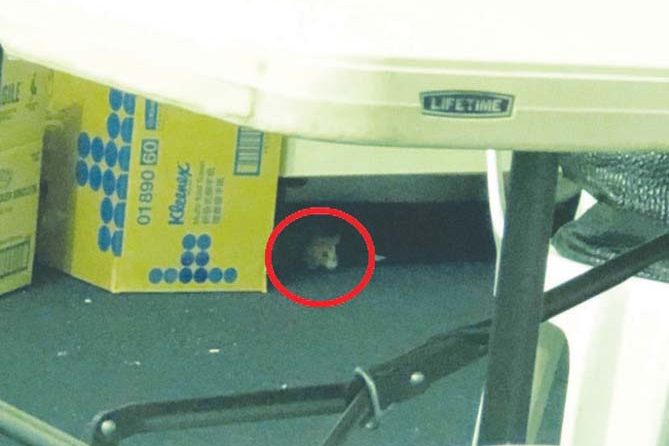 ---
RATS have been seen at Frankston Hospital's COVID-19 testing clinic, the Health Workers Union alleges.
Health Workers Union secretary Diana Asmar said that "staff working in the COVID-19 testing facilities at Frankston Hospital have made formal complaints after giant rodents have been seen inside erected tents, near PPE equipment, and staff meal areas."
"The Health Workers Union is aware of a rodent infestation inside the Covid staff tents, specifically erected for staff working across five hospital wards during the pandemic," Ms Asmar said.
"Some of our members are scared to attend that area. You cannot be worried about rats scurrying up your leg while you're at work. The non-response from Frankston Hospital management to date is unacceptable."
Peninsula Health CEO Felicity Topp said that the allegations would be investigated.
"We have received no complaints about rats near any of our many, current COVID-19 testing sites across Frankston and the Mornington Peninsula. However, we will investigate this Health Workers Union allegation," she said.
"The health and safety of our staff, patients and community is paramount to us. Stringent infection prevention and control measures are in place to ensure a safe environment is maintained at all of our sites, including COVID-19 screening clinics."
Ms Asmar said that WorkSafe has been notified.