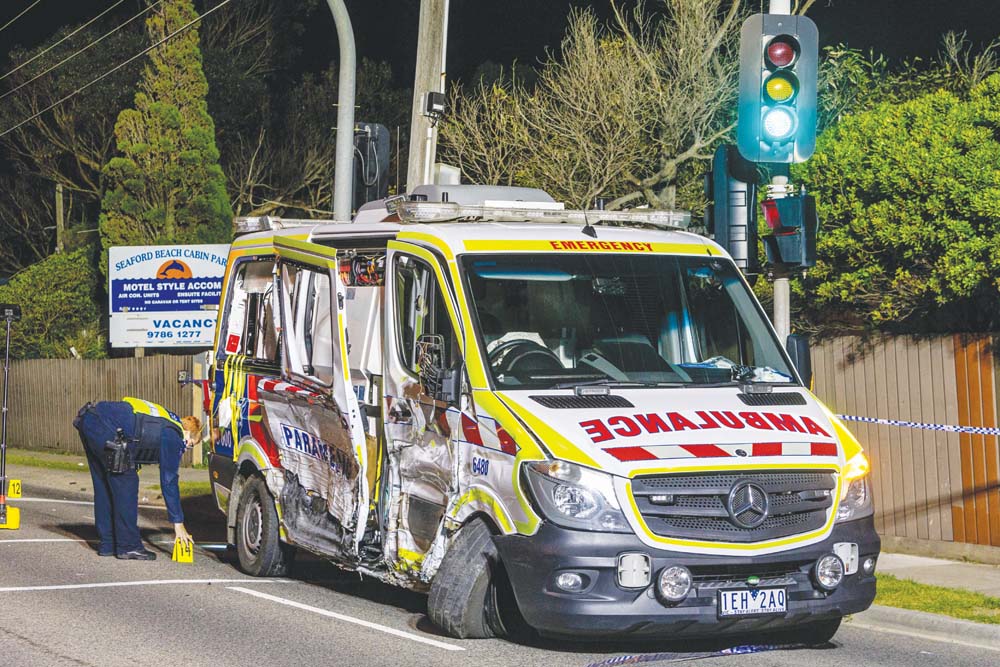 ---
AN ambulance was involved in a car crash in Seaford, Sunday 1 November.
At around 6.30pm, the ambulance was hit.
Nine reported that the vehicle that crashed into the ambulance was allegedly stolen. It was also reported that a patient was inside the ambulance at the time of the crash, who was later taken to Frankston Hospital.
The driver was arrested.