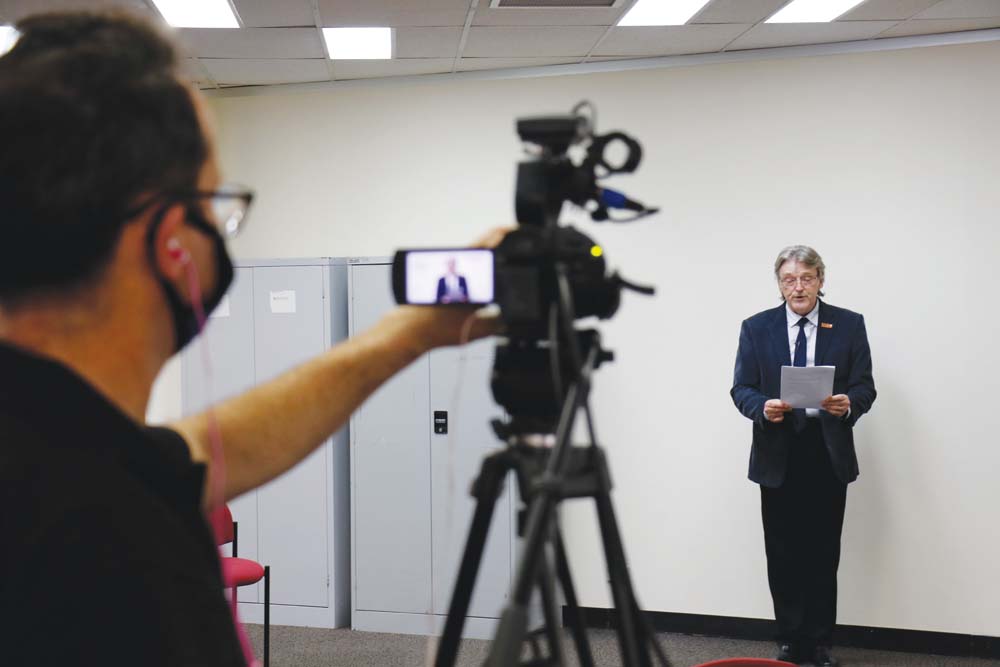 ---
THE votes are in, and Frankston Council is undergoing a major change.
Just one incumbent Frankston councillor was re-elected for the 2020-2024 term. Another eight candidates, a mixture of former councillors and new faces, will be sworn in imminently.
The VEC declared the results of the Frankston Council election on 4 November.
Cr Kris Bolam was the last man standing from the previous council term. Joining him as North-West Ward representatives are first-time councillors Steven Hughes and Sue Baker.
Council veteran Glenn Aitken and former mayor Michael O'Reilly both ran to be re-elected in North-West Ward, but were defeated. Both received higher first preference votes than Sue Baker, but were eliminated after the redistribution of preferences.
In North-East Ward, Nathan Conroy was easily elected after receiving more than double the amount of first preferences than the next candidate. Experienced councillor Colin Hampton received the second-highest tally of first preference votes, but found himself booted from office after votes were redistributed in line with preferential voting rules.
Former councillors David Asker and Suzette Tayler were elected in North-East Ward.
In South Ward, former councillor Brad Hill was chosen with the highest first preference count, nearly one quarter of the vote. Claire Harvey was the next elected, followed by Liam Hughes – a high school student. Liam Hughes is the son of new North-West Ward councillor Steven Hughes.
Steve Toms ran for re-election in South Ward, but ended up with less first preference votes than any of his opponents.
Frankston Council CEO Phil Cantillon said the new council makeup would "offer a positive mix of experience and fresh perspectives."
"Our new council includes one incumbent, three who have served previously and five first-time councillors," he said. "This is an exciting time for the city. Our councillors have such a diverse array of experience to draw on, to get the best outcomes for the community and I'm sure they can't wait to get started."
Kris Bolam, the only returning councillor from the previous term, also said he was looking forward to working with a new council.
"I feel the range and diversity of the new council is reflective of the changing demographics of Frankston as a bayside suburb. This is a good thing and I look forward to working with my colleagues to take Frankston forward," he said.
"I intend to dedicate this term to helping our community get back on its feet after what has been a volatile and unprecedented twelve months."
Total voter turnout in Frankston was 79.35 per cent of eligible voters.
The last council term was marred by infighting and bad behaviour. Their issues came to a head when the state government appointed a monitor to write a report on council's conduct.