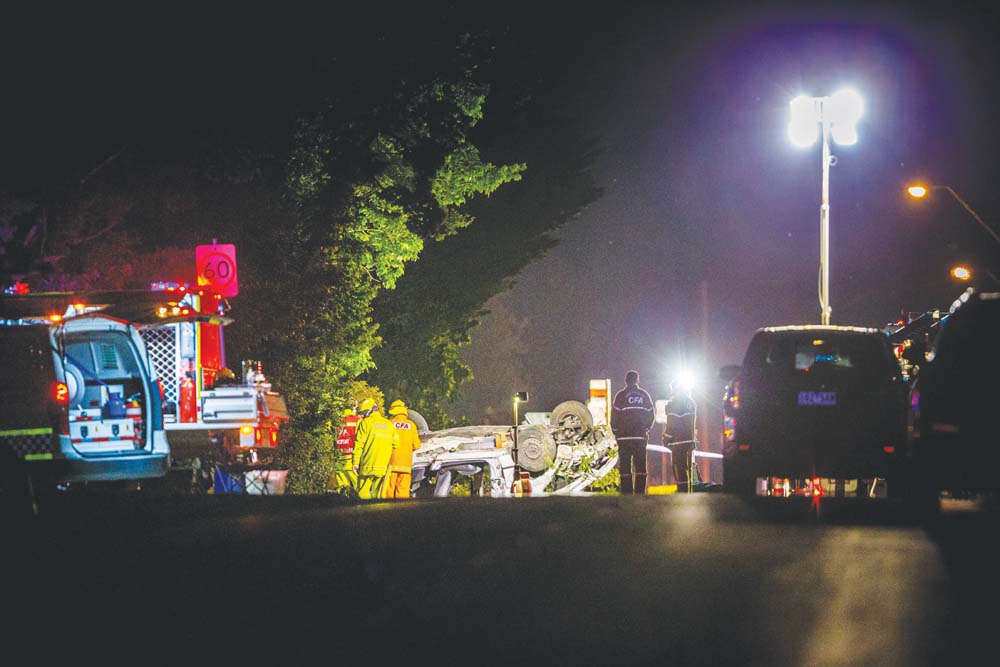 ---
A YOUNG woman is dead after a car crash in Somerville.
Police allege that the driver of a white sedan travelling on Jones Road at around 10pm on 14 November lost control, and crashed into a tree.
A 23-year-old woman, who was a passenger in the car, was killed in the crash. She died at the scene.
Two men in their 20s, the driver and another passenger, were taken to hospital.
Police interviewed the driver, a 25-year-old Hastings resident, and charged him with culpable driving, dangerous driving causing death, negligently causing serious injury, and dangerous driving causing serious injury.
He was refused bail and will appear at the Melbourne Magistrates' Court.