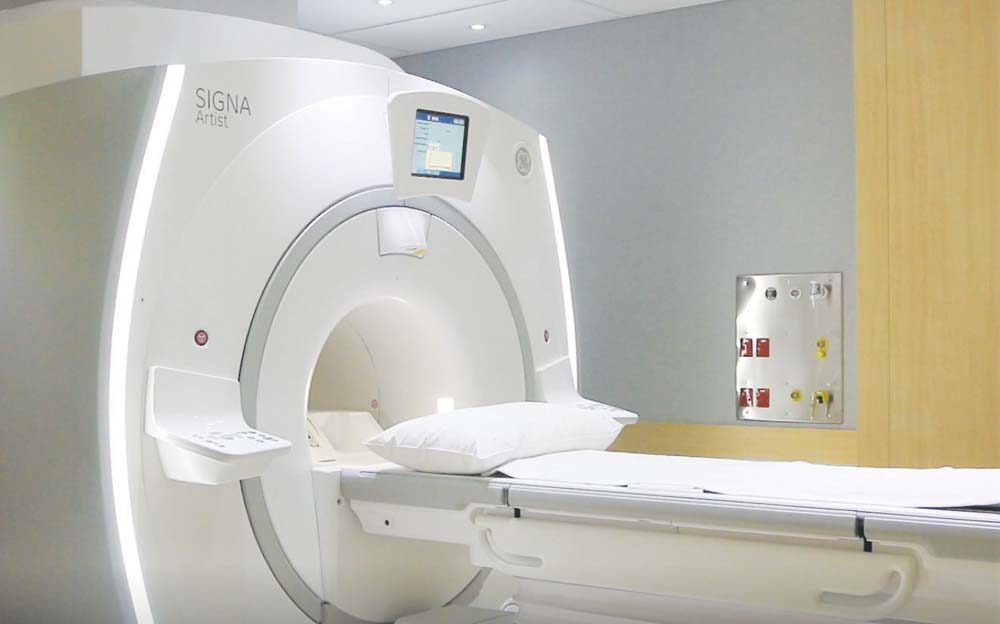 ---
A NEW MRI scanner has been installed at Frankston Hospital.
The SIGNA Artist MRI machine will allow the hospital to perform 4000 more scans each year.
Peninsula Health operations director for imaging and pathology Andrew Bickell said "we are developing world-leading healthcare here in Frankston and the Mornington Peninsula. Our new scanner is faster and has the latest computing power. That means we can conduct quicker scans at a wider scope, and get better diagnostics."
The hospital is working in partnership with GE Healthcare, which helped them to get the scanner. "We are pleased to support Peninsula Health in its endeavours to bring more personalised healthcare to patients through leading technology," GE Healthcare CEO Matt Tucker said.
The new machine features two dockable tables to help transfers patients quicker, a tiltable head coil, and a monitor for patients' breathing so that patients having abdominal scans don't have to hold their breath. A Peninsula Health statement read that the machine would allow for the hospital to "conduct faster scans and correct for artefacts caused by motion. Through this, we can get diagnostic scans on paediatric and confused patients who would usually have to be sedated."
"Overall, this technology allows for a greater number of difficult scans as we can now scan around patient breathing, more quickly, requiring less sedation than previously possible with our previous machine."