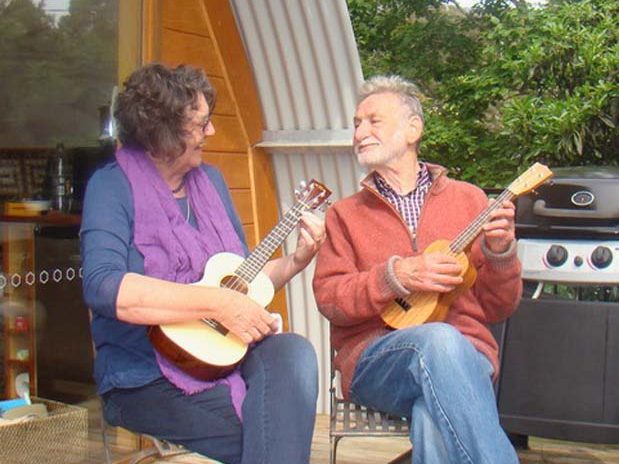 MARG D'Arcy has a burning passion that cannot be extinguished. Decades since she first worked in a refuge for women and children escaping family violence, Marg is no less passionate about advocating for a society free from violence.
Having moved to the Peninsula last year following the passing of her husband, Marg has quickly developed a strong local connection.
"I love the Peninsula. It gives me the open space I crave – perfect for establishing my garden, reading and taking long walks along the beach with my dog, not to mention discovering the region's wineries! I have also become a member of the Peninsula Advisory Committee for Elders (PACE) – a group of thoughtful and strong women and men who advocate for the rights of older people in the community."
Through her involvement in PACE, Marg joined the Respecting Seniors Network – a growing movement of individuals and organisations in the Frankston and Mornington peninsula area working to create the change required to end family violence and elder abuse. Of course, this is right up Marg's alley, having recently retired from her career spanning three decades advocating for improvements in the criminal justice and social service systems to better support women experiencing violence.
"But, prevention is better than cure" says Marg, which is why, this year for 16 Days of Activism Against Gender Based Violence, Marg and the Respecting Seniors Network is raising awareness of the hidden issue of older women experiencing abuse from their partner or spouse. Abuse may be physical, sexual, financial, psychological, social and/or neglect.
The Respect Older Women – Our Response Starts Now campaign calls upon our community to reflect on respect for older women and call out violence experienced by older women within their intimate partner relationships.
Marg explains:
"We're challenging the notion that our mothers and grandmothers are all happily and safely living free from family violence. Older women experience family violence, just as younger women do. There is no excuse for disrespect and violence against older women."
If you or someone you know is experiencing violence, you can contact 1800RESPECT on 1800 737 732 or Seniors Rights Victoria on 1300 368 821. If you are in danger, call 000.
First published in the Frankston Times – 24 November 2020