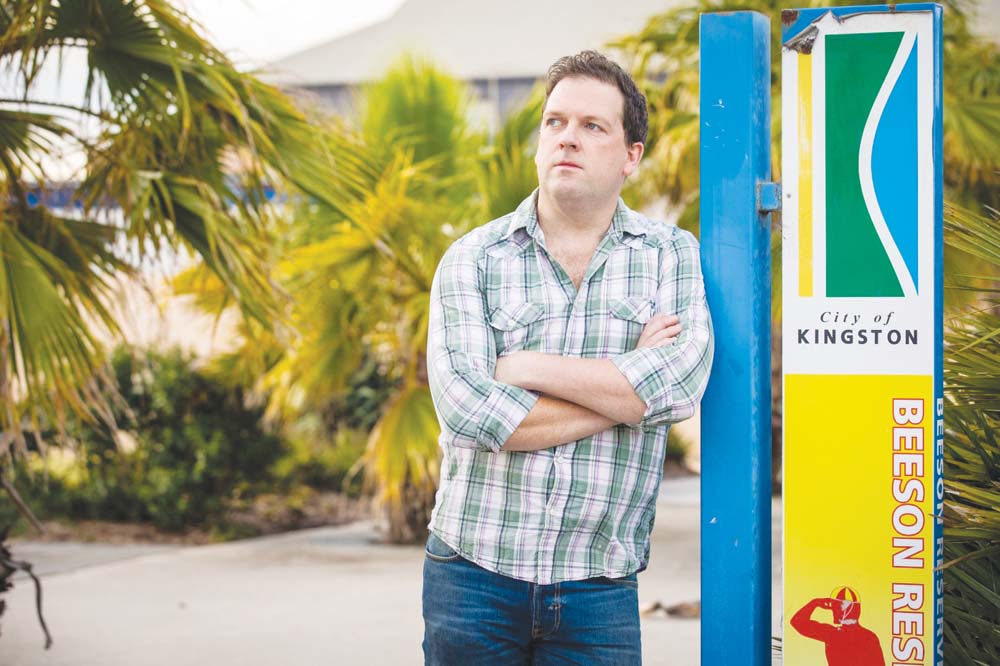 ---
AN Edithvale cafe owner who was planning to introduce outdoor dining this summer says that council's rejection of his proposal is "a huge opportunity lost".
Kingston Council has been encouraging local venues to expand outdoors during the COVID-19 pandemic – offering free outdoor dining licences and footpath trading permits, as well as dining pop-up licences. Despite that, council struck down a plan for The Crowded Hour to expand its outdoor dining space into Beeson Reserve.
The Crowded Hour owner Rogan O'Shannessy said he was blindsided when council rejected his proposal. He said he "had spent months developing the plans with the support of council staff, only to have the proposal declined less than three weeks before its planned opening."
"We responded to the council's invitation to think outside the box and be innovative, so it's really discouraging for our initiative to be put in the too-hard basket," he said. "We had unbelievable support from locals during a really challenging time for small businesses, and we were just so excited about being able to give something back to the community after a tough year for everyone.
"There are currently no outdoor venues in Edithvale for locals to go for a quiet evening out, so it would be great for people to be able to walk to the heart of the community and just be together again. That's the biggest disappointment really – it's a huge opportunity lost for local residents to enjoy something special right on their doorstep."
At their 25 November meeting, councillors voted to "provide in principle support to progress, finalise and grant the applications for extended outdoor dining proposals" at numerous locations. One of those locations listed was at Beeson Reserve for The Crowded Hour.
Kingston Council planning and development general manager Jonathan Guttman told The News that "the application by The Crowded Hour Bar to establish an outdoor dining pop-up at Beeson Reserve in Edithvale presented a number of elements which made its assessment more complex. This included electricity supply issues, the use by the broader community of what is a small parcel of public parkland and the immediate relationship with residential properties."
"As a result of the feedback by residents, and the constraints associated with the site, we were unable to support The Crowded Hour application in its current form however council is happy to work with the business to look at other ways of extending its outdoor dining offering."
Mr Guttman said that as part of their ordinary meeting on 25 November, councillors also voted to "seek community input before making a final decision on The Crowded Hour Summer Lounge proposal."
"The community feedback identified a range of concerns with the use of Beeson Reserve including noise and disruption, the use of a popular open space area during the summer period and alcohol being served in a designated alcohol-free zone," he said.
"Kingston Council has been working with local businesses to help them expand their outdoor dining offering in appropriate locations, wherever it can be safely established and doesn't have a negative impact on immediate neighbours. Since dining was allowed again following the easing of restrictions in October, council has approved more than 70 new and expanded outdoor dining permits including dining pop-ups."
Mr O'Shannessy said "I'm tired of listening to bureaucrats talk about how much support there's going to be for the hospitality industry, because when the rubber hits the road the same old barriers seem to remain in place."
"I was just hopeful that following a global pandemic that's sent countless businesses to the wall the council might have been able to step back, look at the bigger picture, and see this as something really positive for Edithvale."
He said he will consider appealing the decision.
First published in the Chelsea Mordialloc Mentone News – 16 December 2020