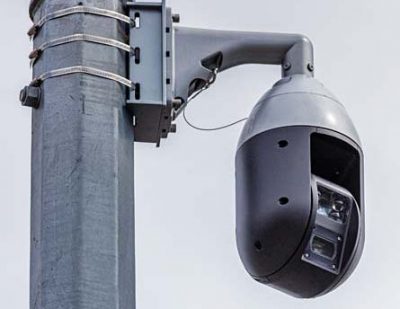 TWO new speed cameras on the Peninsula Link freeway are zooming in on north and south-bound traffic.
The cameras, on the Ballarto Road bridge, are instantaneous and point-to-point fixed speed cameras.
Also, in the lead up to the cameras being installed, drivers on the freeway were being monitored by specialist cameras designed to detect mobile phone use and "dangerous driving activities".
The cameras in the three-month study, which assessed 200,000 drivers and identified 4000 possible offences in their first four weeks "on the job", were not set up to fine drivers so no infringements will be issued.
Early results showed that about one in every 50 drivers were spotted illegally using a mobile phone in the trial which ended in October.
It is not known if the cameras will be permanently installed on Peninsula Link.
A spokesperson for the Department of Justice and Community Safety said despite only two cameras operating during stage four coronavirus restrictions, the technology "showed it has the capacity to detect significant numbers of offences where drivers are doing the wrong thing on the road and putting themselves and other road users at risk".
Research conducted by the Monash University Accident Research Centre estimated this new camera technology could prevent 95 casualty-crashes a year.
The spokesperson said the state's traffic camera program was playing a "critical role in changing driver behaviour, preventing road trauma and reducing the number of lives lost on our roads".  
More than 2.2 million cars travel along Peninsula Link every month.