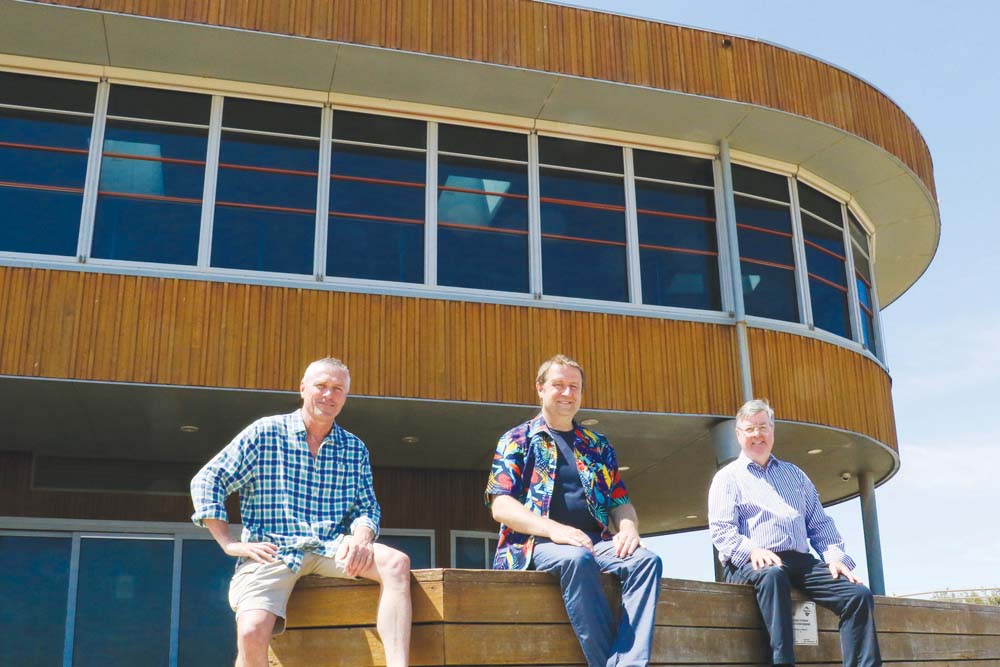 WORK is underway to fit out the ground floor of the trouble-plagued Frankston Yacht Club building for a cafe.
The bottom floor of the building has been leased from council by Brendan Theobald and John O'Halloran.
Mr Theobald said "it is all about the view and watching the sun set over the bay, seeing the sail boats go by and enjoying simple food in a way we haven't been able to do it before. A venue looking over the water from right on the sand is long overdue in Frankston and we hope it will catch on. We love the idea of creating a precinct down here.
"There's still a bit of work to do but we're hoping to open around April next year and by September we should be running seamlessly and ready for a busy summer. When you see the umbrellas out on the deck, you will know we've opened so come and check it out."
Oliver's Corner cafe is expected to be open year-round.
Since its completion in 2016, the building has been causing headaches for council. Upwards of $11 million of ratepayer's money has been spent on works at the building, with another $1.5 million allocated towards it in the 2020/2021 budget.
In 2019, combustible cladding was identified in the building and negotiations to lease out the bottom floor fell apart ("More trouble for Yacht Club building", The Times, 2/9/19).
Frankston councillor Brad Hill said "everyone at council is so excited to see it all coming together. I'll definitely be here on opening day."