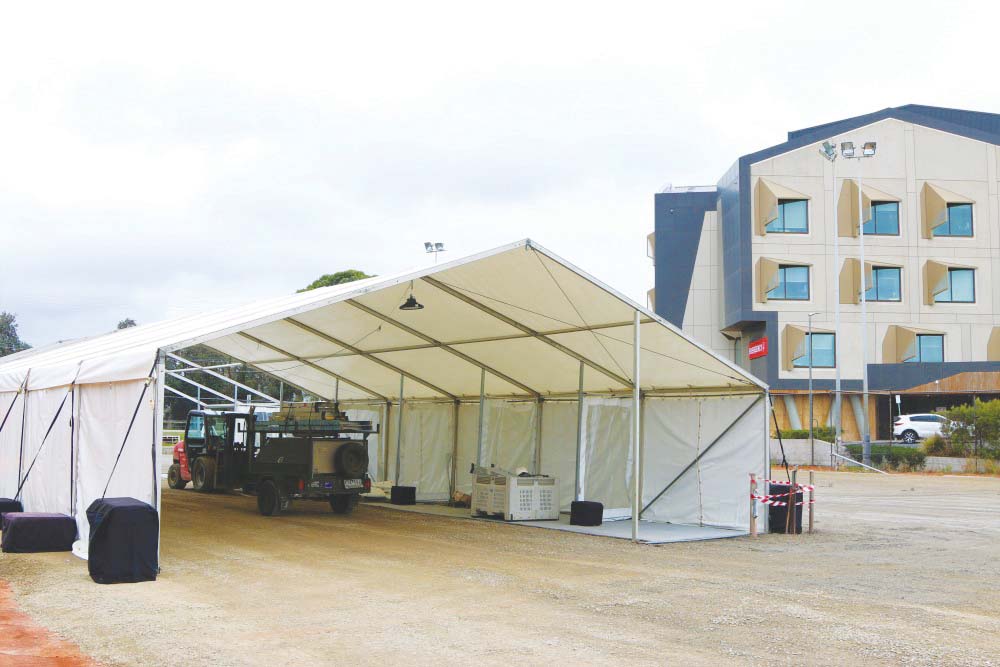 ---
TWO stores at Bayside Shopping Centre have been listed as COVID-19 exposure sites.
The Department of Health and Human Services has confirmed that a positive COVID-19 case shopped at the centre on 31 December.
The person shopped at TK Maxx from 2pm to 3pm, and at Ishka from 3pm to 3.15pm.
Anyone who also visited one of those shops is being asked by the DHHS to monitor for coronavirus symptoms, and get tested if they develop. Anyone receiving a COVID-19 test must isolate until a negative result comes back.
The DHHS says that those locations are not a current risk to the public, and can be visited in line with current restrictions.
Victoria's long streak of days with no new virus cases was broken on 30 December. Three positive cases were recorded in Mitcham, Hallam, and Mentone.
Drive through and walk in COVID-19 testing is available at Frankston Hospital each day from 8.30am to 6pm.
On 8 January, Peninsula Health released a statement saying "due to an IT outage impacting our pathology provider, there has been a delay to the notification of COVID-19 test results. We understand this may have meant some people will have been in isolation longer than necessary."
"Our pathology provider is working hard to rectify the problem and provide your result to you as soon as possible. Please continue to isolate at home until you return a negative result."
As of 11 January there are still zero active recorded COVID-19 cases in the Frankston municipality. Neighbouring local government areas Kingston and Casey have both reported active cases again though, with five and two respectively.
For a full list of COVID-19 exposure sites in Victoria visit www.dhhs.vic.gov.au/case-locations-and-outbreaks
At their last meeting of 2020, Frankston councillors agreed to top up their COVID-19 relief and recovery package.
An additional $255,000 of ratepayer funding has been put towards emergency backup and support for Community Support Frankston. Another $3500 was allocated towards donation drop off activity for the organisation's Christmas appeal.
At the same meeting, council also voted to reallocate $200,000 of "identified savings" from its capital works projects for this financial year. $103,000 has been assigned towards Peninsula Community Legal for "advocacy and legal services for family violence and tenant's rights", $47,000 to the Frankston Charitable Fund to "support grant allocations", and $50,000 to "top up existing grants to attract businesses to operate long term vacant shop fronts in the municipality".
Crs Asker, Baker, Bolam, Conroy, Harvey, Hill and Tayler voted for the payments, while Crs Liam Hughes and Steven Hughes opposed.