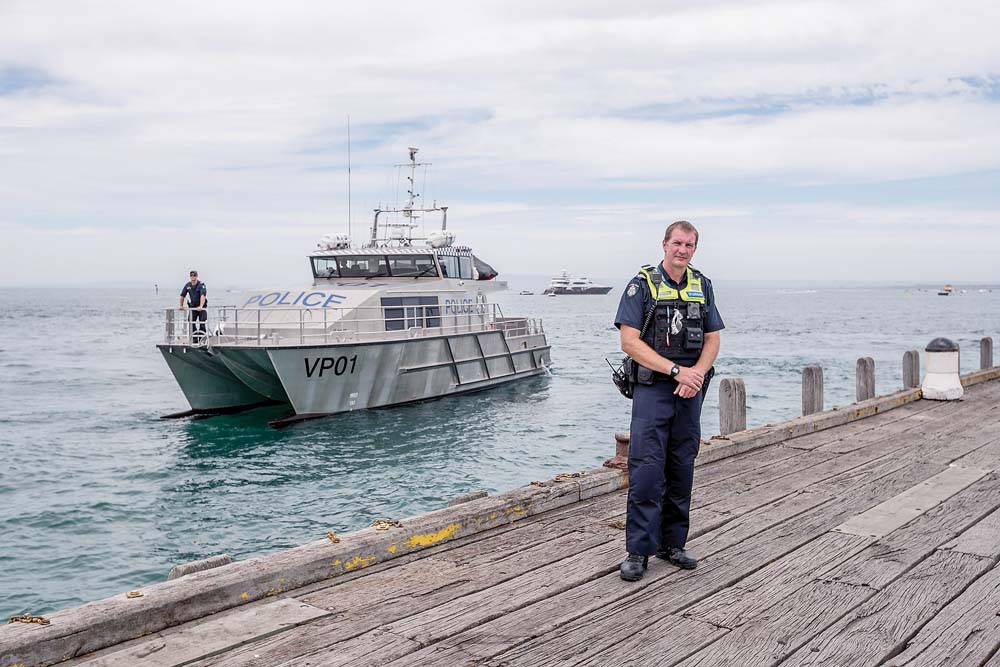 ---
BOATERS and paddlers are being urged to practice getting back on their craft so they will be better prepared to save themselves this summer.
Maritime Safety Victoria acting director Gareth Johnson says he expects a surge of water activity as boaters and paddlers make the most of free time from the restrictions imposed by COVID-19.
"With increased activity comes the possibility of increased incidents, injuries and fatalities," he said. "In 2018-19 there were 717 incidents in Port Phillip (excluding Corio) and 219 in Western Port and we don't want to see those numbers increase.
"Our critical safety message for boaters and paddlers – practice getting back on.
"If you're planning to go out on a boat or a kayak in the next few months, don't wait until you're treading water to find out you can't get back on. Just because you could once doesn't mean you can now."
Mr Johnson says that with incidents on the rise in recent years, TSV's five messages for summer remain critical. "Boaters and paddlers usually remember to check the weather and wear a lifejacket, but many injuries – and, sadly, fatalities – happen when they go out alone, can't get back on and are unable to raise the alarm."
Research shows 37 per cent of paddlers and 31 per cent of coastal boaters, on their last outing, did not carry equipment to help them get back on board.
"That's why we recommend boaters and kayakers practice getting back on board – soon," Mr Johnson said. "If you own a boat you should do this once a year and if you're a kayaker or canoer do it more frequently."
Paddlers should learn to use a paddle float and stirrup and consider taking professional instruction before kayaking trips. Boaters are advised to have a kill switch that ensures the engine cuts out if they fall overboard. They should buy a ladder that extends into the water.
The Prepare to Survive campaign focuses on preparation, so that if something does go wrong, boaters have the best chance of survival. This includes knowing the weather; practicing getting back on; carrying a distress beacon; having a buddy plan and wearing a lifejacket.
Details: Visit msv.vic.gov.au/prepare
First published in the Chelsea Mordialloc Mentone News – 20 January 2021