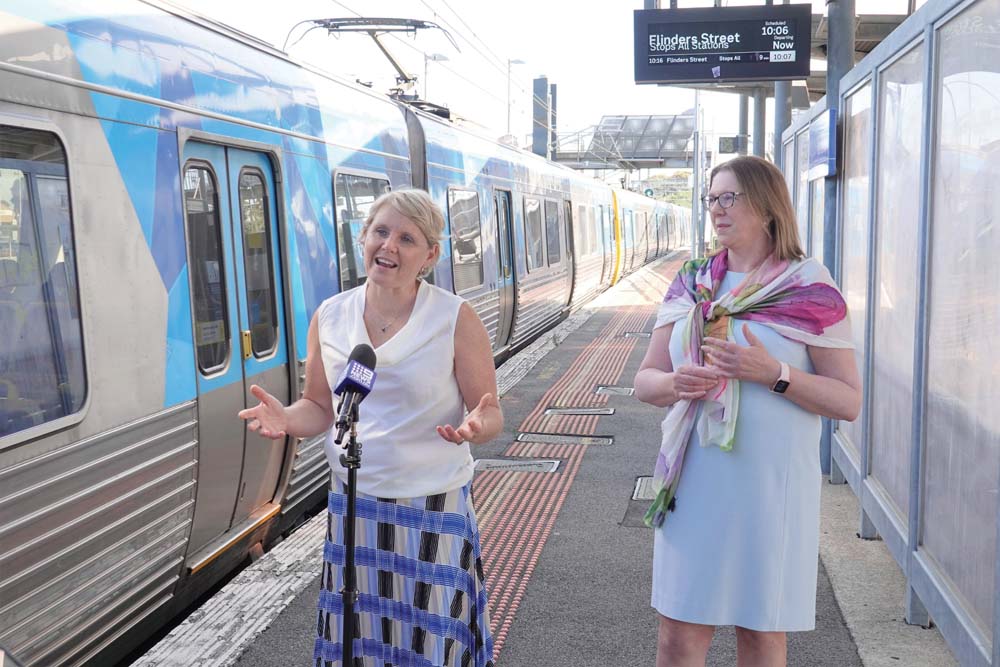 ---
THE opposition has called on the federal government to get moving on its promise to build more car parks at local train stations.
In the leadup to its victory at the 2019 election, the federal government promised to expand the car parks at three local train stations – Frankston, Seaford, and Kananook.
"Before the last election, Scott Morrison promised an extra 100 carparks for both Kananook and Seaford Stations but nothing has been delivered," Dunkley MP Peta Murphy said. "It's been two years since the announcement, and nothing has happened.
"The announcement of these car parks was an election thought bubble – made without any consultation – and has all the hallmarks of being yet another Morrison announcement without delivery. Our community needs investment in public transport infrastructure, we deserve to have the promised funding delivered."
The Times sent queries to urban infrastructure minister Paul Fletcher's office asking for an update on the projects. A spokesperson for the Department of Infrastructure, Transport, Regional Development, and Communications responded "the commuter car park upgrades at Frankston, Kananook and Seaford railway stations are currently in the planning stage with consultation between the Australian and Victorian governments and Frankston City Council ongoing. All projects vary in complexity and are required to go through appropriate planning before construction can start."
"The Australian government is committed to ensuring commuter car park upgrades funded through the urban congestion fund get underway as quickly as possible, to bust congestion in our major cities by providing more opportunities for commuters to park and ride on public transport. Commuter car parks are a critical enabler for people to use public transport," the spokesperson said.
"All funding for the Australian government's committed projects in Victoria under the urban congestion fund is budgeted and ready to be paid on achievement of agreed construction milestones."
In May 2019, the now former Dunkley MP Chris Crewther was joined by treasurer Josh Frydenberg to announce $38.5 million in "budgeted" funding for the project ("Push to ease parking pain", The Times, 6/5/19).