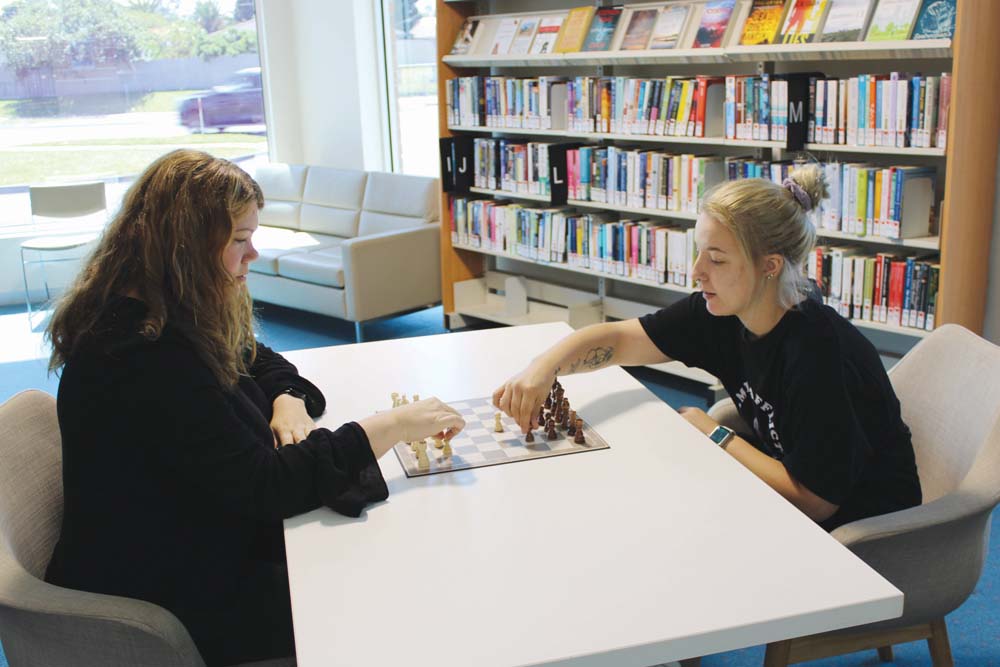 ---
CARRUM Downs Library is completing an unlikely transformation into a late night hangout spot.
The library will now open until 10pm on Thursday nights.
The Libraries After Dark program welcomes visitors to enjoy a number of different activities. The program runs at many libraries statewide through funding from the Victorian Responsible Gambling Foundation.
Frankston councillor David Asker said the initiative aims to "offer an alternative to gaming venues and online gambling."
"Between 2018 and 2019, $559 was lost at the poker machines per adult in Frankston City, which is higher than the Victorian average of $538. Frankston City residents lost more than $62 million during this period. These losses have far reaching consequences for our community, beyond their financial impacts," he said.
"Libraries After Dark was initially launched in 2018 and I'm very excited we're adding Carrum Downs library to the program, providing a safe space for our residents to explore the library, enjoy a cuppa and the activities we'll have on offer. If you're not sure what to do with yourself on a Thursday night, why not visit Carrum Downs library."