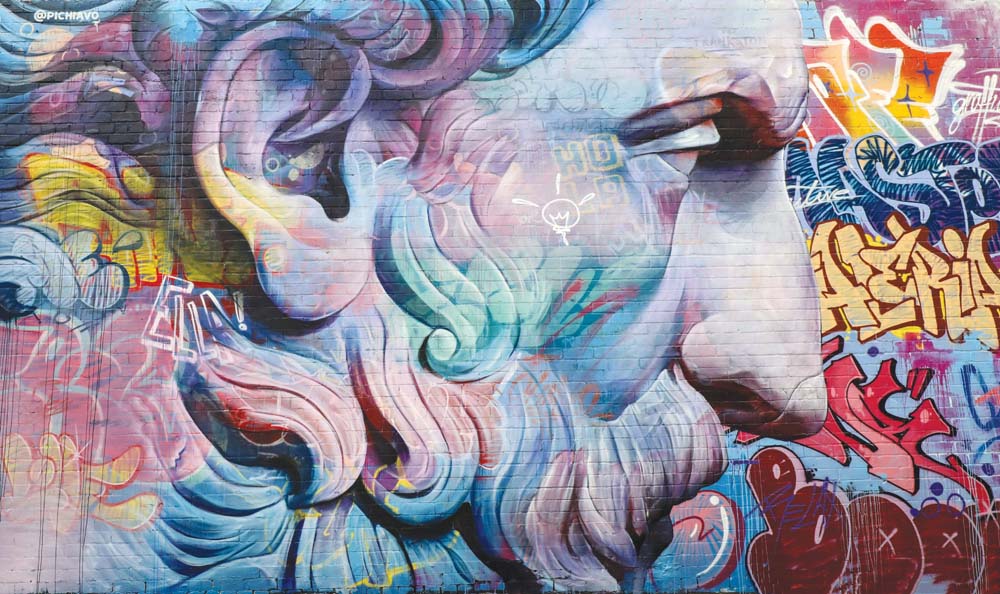 ---
BIG Picture Fest 2021 is scheduled to kick off next month.
The annual festival sees artists come to Frankston to create giant murals.
Frankston councillor Suzette Tayler says "the Big Picture Fest was initially held in 2018, with the artworks transforming drab walls in high profile locations and hidden laneways into an epic spectacle of storytelling, colour and vibrancy."
"Showcasing Frankston's evolving arts and culture edge, Frankston City is now home to over 30 larger than life street art pieces and murals created by some of the world's best street artists. Dotted throughout the city's streets and laneways, these artworks are all just waiting to be discovered," she said.
Those artworks can be seen as part of a guided tour. Council's tourism coordinator Amy Parsons said "Frankston's Street Art Walking Tours are a great way for people to discover the creative energy within Frankston City."
"Our street art helps create a sense of place, an identity for Frankston that builds on the reputation that our city is evolving. You'll be fascinated by the inspiration behind these artworks, created by some of the world's best street artists. Our local guides share these stories. It's a vibrant urban art experience that you don't have to travel to Melbourne for," Ms Parsons said.
Street Art Walking Tours cost $15 and run for 90 minutes. To book visit discoverfrankston.com/things-to-do/tours/frankston/street-art-walking-tours