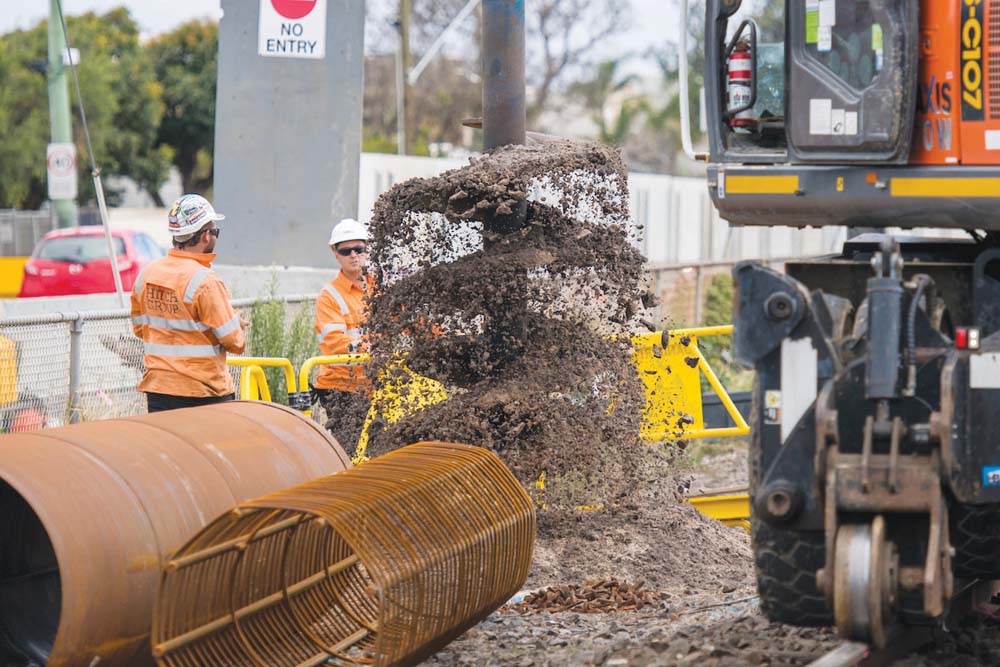 ---
FRANKSTON train line commuters are facing two months of bus replacements.
More level crossing removals have been scheduled on the Frankston train line. Five level crossings across Edithvale, Chelsea and Bonbeach are expected to be removed by the end of this year.
Edithvale, Chelsea, and Bonbeach stations will close for demolition and reconstruction in the middle of the year. Trains will run express through them while works are ongoing.
From around September, the line will shut down between Mordialloc and Frankston. Bus replacements will be scheduled for commuters for two months.
When the line shuts down, work will be undertaken to create rail trenches, build roads, lay new tracks, and extend Thames Promenade to the Nepean Highway. The state government says that work should be finished by the end of 2021, with the three new stations to open in stages throughout the year.
Frankston line commuters faced bus replacements throughout a big chunk of 2020 as well. Buses replaced trains between Moorabbin and Mordialloc stations from 23 May to 20 July. Buses also replaced trains between Mordialloc and Frankston last month while crews upgraded signalling and created the foundations for the new stations.
Mordialloc MP Tim Richardson said the end result of the interruptions would be "worth it".
"It's going to be a busy year and I thank residents and traders for their patience during construction – the end result will be worth it, with more safer and direct links between public transport, local shops, parking and the beach," he said.
Carrum MP Sonya Kilkenny said "with level crossings already gone for good in Carrum and Seaford, I'm thrilled that Bonbeach is next, making a real difference for our community."
Work is also underway on a multi-deck car park at Cheltenham Station, which is due to open mid-year.
The level crossings at Swanpool Avenue, Chelsea Road and Argyle Avenue in Chelsea were originally pencilled in to be removed by 2025 before work was rescheduled to this year. The state government says that next year work will continue to build new walking and cycling paths as part of more than 11 kilometres of new paths from Edithvale to Frankston.