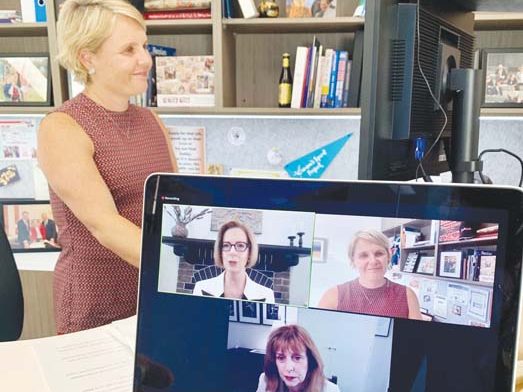 ---
JULIA Gillard was the keynote speaker at the inaugural Louisa Dunkley Oration last week.
Louisa Dunkley, after whom the federal electorate of Dunkley is named, was a champion for equal pay in the late 1800s. "All those who care deeply about creating a better and more equitable world stand on the shoulders of giants like Louisa Dunkley, the trailblazers who marked out the path for us." Ms Gillard said.
"We are well positioned to have a real debate about the kind of leadership we want for the future."
Dunkley MP Peta Murphy said "we are fortunate to have our electorate named after a woman who fought for principles of fairness, equality and community."
"Who better to deliver the inaugural Louisa Dunkley Oration in Frankston than Australia's first female Prime Minister Julia Gillard," Ms Murphy said. "I'm proud to host this event and give locals the opportunity to hear from inspiring people from across our great country.
"Thank you to Project O Representatives and Monterey Secondary College students Ceena-Jasmin and Bethany and Frankston High School's Michaela Goggin for their outstanding contributions to the night."
The event was held online with hundreds of virtual attendees. Ms Murphy said she plans for the event to be held every year.