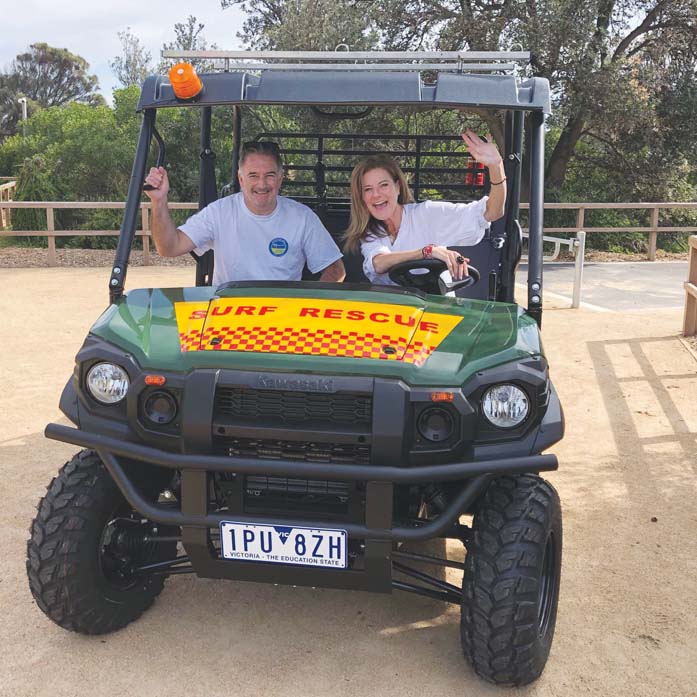 ---
THREE local beach rescue organisations have received grants to help upgrade equipment.
Carrum Surf Life Saving Club has been given nearly $3000 for an inflatable rescue boat engine lifter assister and a powered hand truck lifter. Seaford Life Saving Club will receive $1380 for branded personal flotation devices and more than 20 jackets, while Carrum Coast Guard VF7 will receive just over $2500 for the replacement of its existing CCTV system.
The grants were secured through the state government's 2020-21 volunteer emergency services equipment program.
Carrum MP Sonya Kilkenny said "these important projects will give our dedicated local volunteer life savers and Carrum Coast Guard the equipment they need to keep doing what they do – keeping the rest of us safe."
"I'd like to thank all of our volunteer groups for their hard work and ongoing dedication to keeping our local community safe. Congratulations to Carrum Surf Life Saving Club, Seaford Life Saving Club and the Carrum Coast Guard for their successful applications in the 2020-21 round of VESEP grants."
For more information about VESEP grants visit emv.vic.gov.au.
First published in the Chelsea Mordialloc Mentone News – 24 March 2021