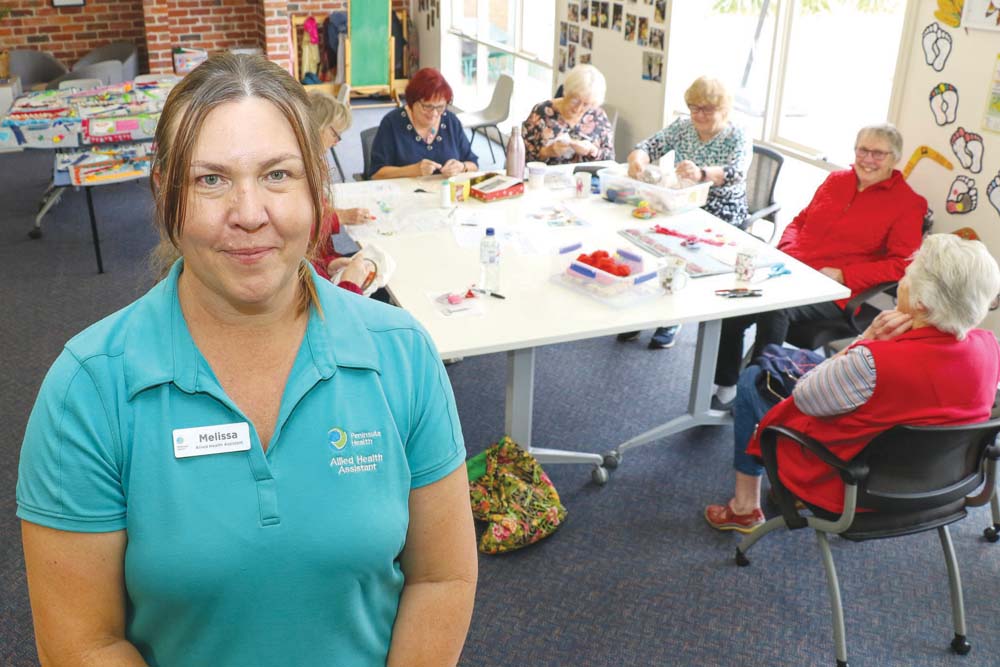 MEMBERS of the Langwarrin "PatchNChat" group have been working to help people living with dementia.
During the COVID-19 pandemic, some dementia patients were admitted to Frankston Hospital. To help keep the patients happy, Peninsula Health allied health assistant Melissa Jones approached the PatchNChat group to ask for their help creating "fidget mats".
"Fidget mats are great for people with dementia who may have restless hands. They are small enough to sit on a patient's knee and give them something soothing to focus on while sitting," Ms Jones said. The mats feature pockets, beads, laces, and textured fabrics.
The PatchNChat group meets regularly at the Langwarrin Community Centre. The centre's manager, Sam Neeman, says "the PatchNChat members were thrilled to know their work is making such a difference in people's lives. It's an added bonus for the group, who always have fun when they get together."