A CROWD of more than 300 people gathered at Mentone Station last week at the official opening of the new station garden.
The garden was completed as part of the level crossing removal works at the station. It features a deck over the rail trench with the old Mentone Station heritage-listed buildings, two Norfolk Island pines, and three Canary Island date palms.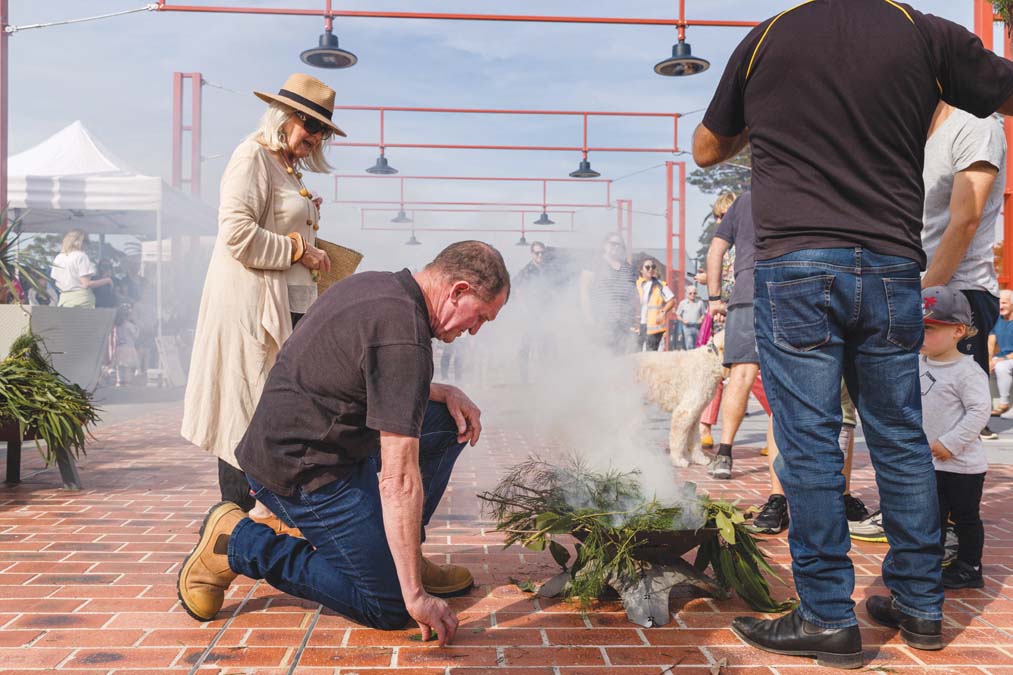 The Level Crossing Removal Project says "the new station gardens include more green space and vegetation and wider paths, with ramps and handrails to improve access for all community members. New trees include subtropical varieties such as the Canary Island dragon tree and the flowering silk floss tree among many others."
The opening event on 1 May featured live music from Longbeach Ukes, magic, and a sausage sizzle.
The Balcombe Road level crossing was removed in July last year. 
First published in the Chelsea Mordialloc Mentone News – 5 May 2021