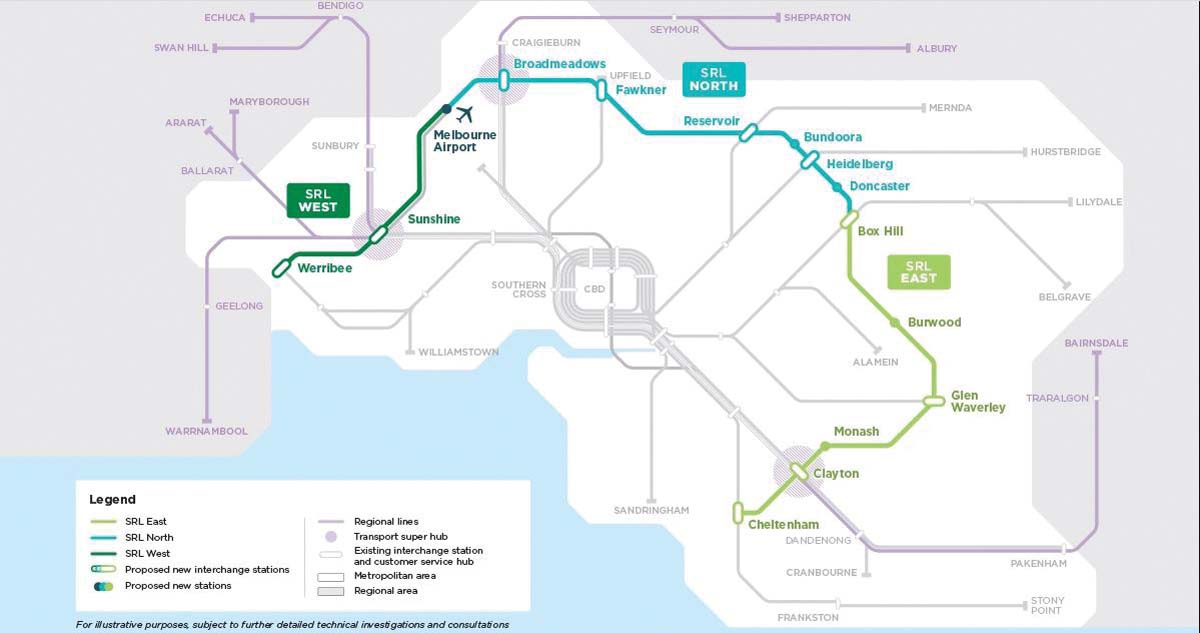 THE state government will have more power over planning decisions in areas surrounding suburban rail loop sites after the passage of a bill last week.
The Suburban Rail Loop Bill has passed through parliament. It has cleared the path for the Suburban Rail Loop Authority to make decisions and act on behalf of the government.
The new law hands the SRLA planning authority powers in designated SRL areas.
In a media release, the state government stated that the passage of the bill would "ensure a consistent approach is applied to planning and decision-making to achieve the best outcomes across all precincts". SRL precincts are expected to be 1600 metre areas surrounding Suburban Rail Loop stations.
Kingston councillors have voiced concerns that the changes in the bill will take planning powers out of their hands.
At their September meeting Kingston councillors voted to write to the planning minister to "express council's strong dissatisfaction with the proposed planning reform relating to the Suburban Rail Loop (SRL) and the process to date, the stripping of planning powers from local councils as planning authorities, denying council that opportunity to actively and effectively represent the Kingston community and all stakeholders impacted by the SRL."
The News asked the state government for a response to the matters raised by Kingston Council. A response attributed to an unnamed spokeswoman read "Suburban Rail Loop is a huge project being delivered over decades across multiple local government areas – certainty and consistency are critical while we plan and build the rail loop, while supporting development of the broader areas around each station."
"Working closely with local communities, including councils, traders and residents, is part of every aspect of planning this critical job-creating project."
In the state government's statement announcing the establishment of the SRLA, it said that it "will fully consult with the community, including local councils."
Construction on SRL East between Cheltenham and Box Hill is expected to start next year. It is projected to cost more than $30 billion to complete. That section is expected to be finished by 2035.
When complete, the rail loop will link every major train line and provide a connection to Melbourne Airport.
First published in the Chelsea Mordialloc Mentone News – 13 October 2021