A NEW bus interchange will be built on Bay Road during construction of the Cheltenham suburban rail loop station.
The bus interchange will connect passengers at the station to a new pedestrian overpass, which will lead to Southland Station and the Southland Shopping Centre.
Six bus stops will make up the new bus interchange. It will also include parking space for 400 bikes.
Executive general manager of rail and infrastructure Nicole Stoddart said the features at the new station would make life easier for commuters. "Access to SRL East stations will be quick and easy for passengers using all forms of transport, with bike paths, plenty of undercover bike parking and a new bus interchange at Cheltenham providing a critical new link for the community," she said
The eastern section of the suburban rail loop, from Cheltenham on the Frankston line to Box Hill, is projected to start next year and be finished by 2035. The estimated journey time from Cheltenham to Box Hill will be 22 minutes.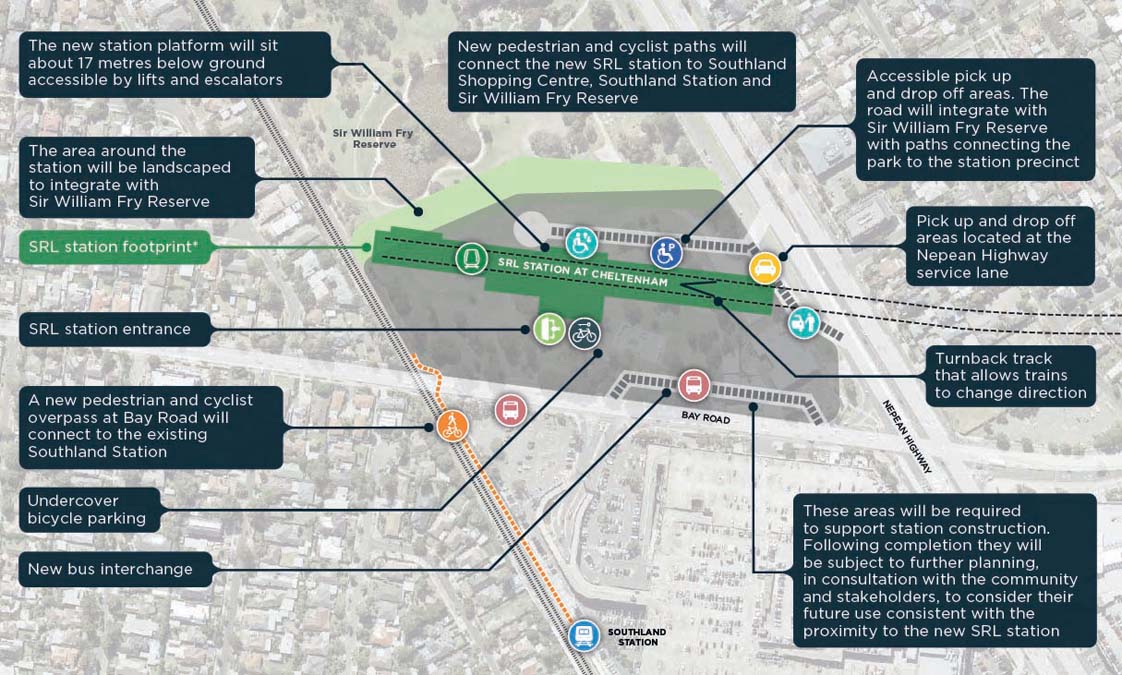 First published in the Chelsea Mordialloc Mentone News – 20 October 2021