A NEW end date has been set for the current closure of the Frankston line.
Buses are currently replacing trains between Mordialloc and Frankston as level crossing removal works take place at Edithvale, Chelsea, and Bonbeach.
After a two week construction industry shutdown, level crossing removal works have resumed. The schedule for the project has been revised, with trains now expected to start running again on 22 November. That date will also mark the opening of the three reconstructed stations.
A statement from the LXRP read "since construction resumed on Level Crossing Removal Project sites on Tuesday 5 October following a two-week construction shutdown, project teams have been working to adjust construction schedules, while also implementing enhanced COVIDSafe measures to protect workers and the community.
"The Level Crossing Removal Project continues to implement COVIDSafe measures across all sites, including mandatory vaccinations for all workers. Additional measures making worksites even safer include new physical distancing markers, better ventilation in site sheds and the presence of COVID-19 safety marshals. While COVIDSafe measures are in place across all level crossing removal projects, and we will minimise disruption to projects as much as possible."
Buses have replaced trains between Mordialloc and Frankston since September. Crews are working to lower the Frankston line into trenches at Edithvale, Bonbeach, and Chelsea.
Four new road bridges above rail trenches have recently opened at Edithvale Road in Edithvale, Thames Promenade in Chelsea, Argyle Avenue in Chelsea, and Bondi Road in Bonbeach. Boom gates were removed from those roads in July.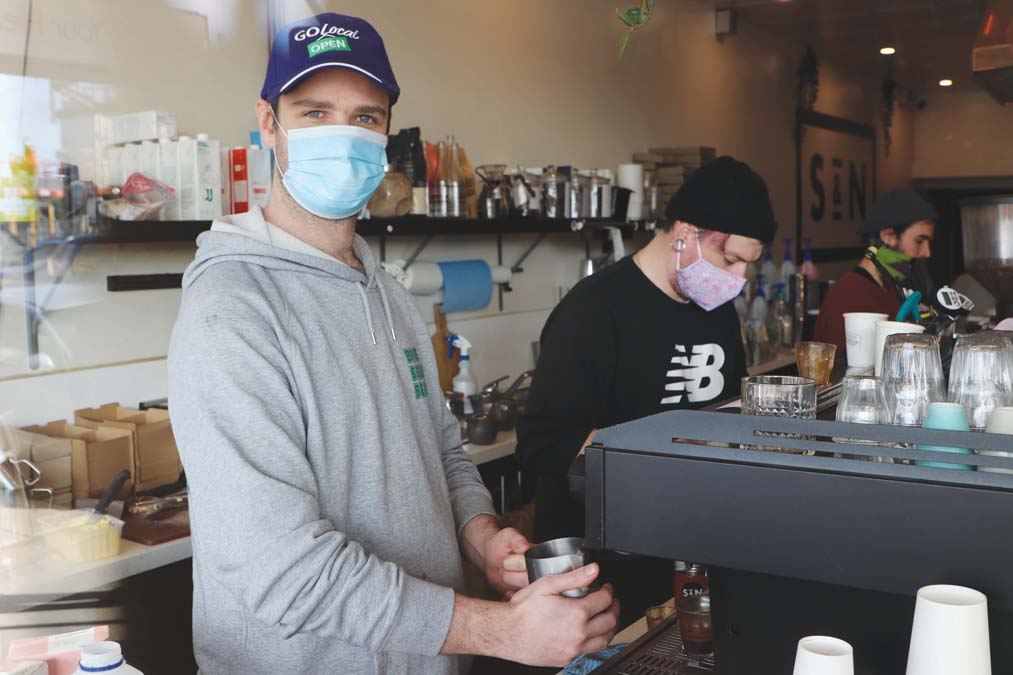 One cafe owner near the train line urged people to come and support them now that work is done. Owner of the Straight and Narrow Café and the Bao Project, Cam Williams, said "the journey to get there however has been challenging and we're really asking the local community to come and support us."
"Everyone's looking forward to the finished product, the brand-new station is going to be amazing and will really lift the whole area," he said.
The LXRP has launched the Go Local campaign to encourage people to go to venues affected by level crossing works. For more information visit levelcrossings.vic.gov.au