THE Victorian SES had one of the busiest weeks in its history last week, as wild storms lashed the state.
From 29 October to 4 November, the SES responded to nearly 10,000 calls for help. The Frankston SES unit ended up responding to more than 900 requests. Chelsea and Red Hill were also named some of the worst hit areas.
VICSES chief officer operations Tim Wiebusch thanked volunteers for their hard work. "It's been an incredibly busy few days for our VICSES volunteers responding to this significant storm event, especially with the large number of calls for help coming through daily," he said. "I'm really proud of the work our VICSES volunteers have undertaken and continue to do to assist so many community members with great support from our partner agencies".
Now that the storm has cleared, attention has turned to the cleanup. A gofundme has been set up for a Chelsea resident whose home was destroyed in the storm.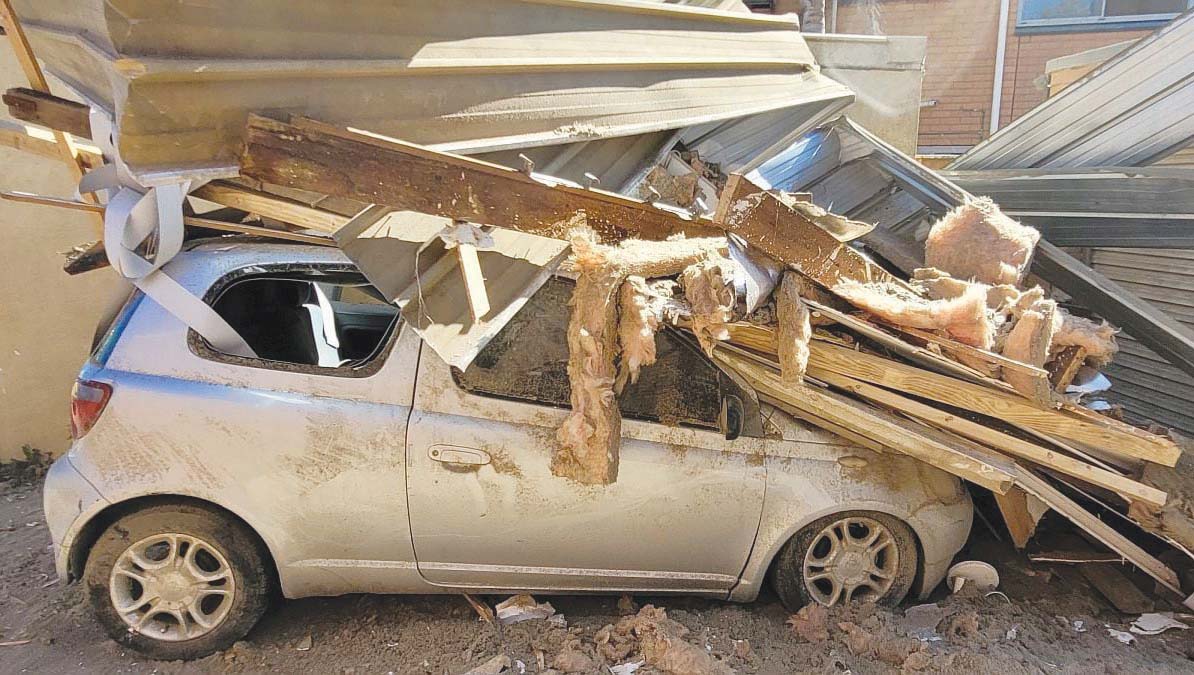 A fundraiser to move two affected residents into a new home has raised $3,300 of its $8,000 goal. The website read "we are both pensioners and neither of us are employed. We have been renting the place we live in. On the 29th of October 2021 extreme cyclonic winds hit the entire Mornington Peninsula area, but hit our suburb especially hard. So hard that the very roof of our house was ripped away from the building. It was terrifying. In addition to our house being ripped apart, the debris landed on my car and damaged it beyond repair. It was a miracle all of the tenants in this set of units escaped without harm."
"This fund is to raise money so that my Nan and I can find somewhere new to live and pay for new furniture and other necessities as the damage to the building is so extensive it is highly unlikely it will be safe enough to retrieve most of our belongings – including our beds, washing machine, dryer, couches, TV and coffee table."
View the fundraiser at gofundme.com/f/get-amber-and-chris-funds-to-move-to-a-new-home
First published in the Chelsea Mordialloc Mentone News – 10 November 2021