THE reconstructions of Edithvale, Chelsea, and Bonbeach train stations are finished.
The three stations have been demolished and completely reconstructed in the last few months. The new railway stations opened on 22 November.
Carrum MP Sonya Kilkenny says she is happy to see the "death trap" level crossings at Edithvale Road in Edithvale, Swanpool Avenue in Chelsea, Chelsea Road in Chelsea, Argyle Avenue in Chelsea, and Bondi Road in Bonbeach gone for good.
"Delivering on our election commitment to remove these death traps is great news for the community – with the three new stations opening just in time for the summer holidays and ready for passengers to enjoy," she said. "We're excited to celebrate the end of these major works – which will improve safety and ease congestion in the bayside suburbs."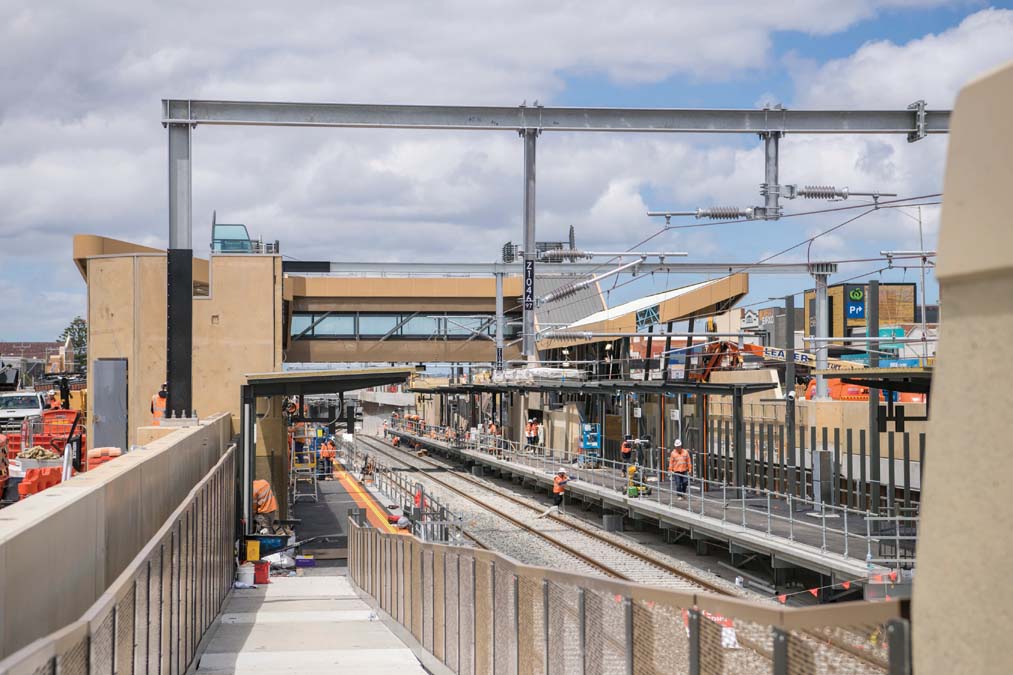 Mordialloc MP Tim Richardson said "we promised to get rid of these dangerous and congested level crossings and we have. The new stations will benefit thousands of locals and travel times will be slashed. Thanks to the local community for their patience as the crews got in to complete these major works."
Works will continue on the stations until 2022. There is still work to do on landscaping, station car parks, and 11 kilometers of shared use paths.
The LXRP estimated that the removed boom gates used to be down for up to 40 per cent of the morning peak.
Around 40,000 people commute on the Frankston train line each day.
First published in the Chelsea Mordialloc Mentone News – 24 November 2021