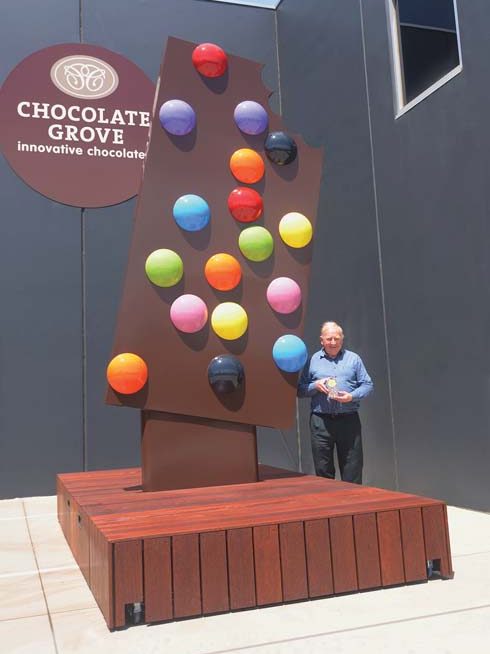 IN Ballina you'll find the Big Prawn, on the Sunshine Coast you'll find the Big Pineapple, and now in Carrum Downs you'll find a big chocolate bar.
Chocolate Grove in Carrum Downs unveiled its big attraction at an event last week. The big block of chocolate was the brainchild of chief chocolatier Will Muddyman.
"I've always had this idea of building a BIG chocolate bar to promote our chocolate shop and business here in Carrum Downs. Great care and attention to detail has gone into making it as authentic as possible, so it becomes a tourist drawcard, an icon, gravitating travellers to the Frankston area," Mr Muddyman said.
The project was completed with the help of local blacksmith Tony Mardling.
See the big chocolate bar at 48 – 50 Aster Avenue, Carrum Downs.
First published in the Chelsea Mordialloc Mentone New – 8 December 2021