SAFETY improvements on the track that Natalie Russell was taken from nearly 30 years ago have been completed.
Nat's Track links Skye Road in Karingal to Monterey Secondary College in Frankston North. In 1993, John Paul College student Natalie Russell was taken from the track while walking home from school and murdered.
Upgrades completed on the track include the installation of CCTV, construction of new fencing, and the resurfacing and realignment of the track.
The reopening of the trail was attended by Natalie Russell's parents, Brain and Carmel. Brian Russell said "we are humbled and proud Natalie will be remembered in this way. It's something the people of Frankston will use – not only the school children, but all people."
Victorian MP David Limbrick was Natalie Russell's partner at the time of her death. He also attended the opening, saying "the revitalisation of Nat's Track means Natalie will never be forgotten and is a great milestone for healing our community."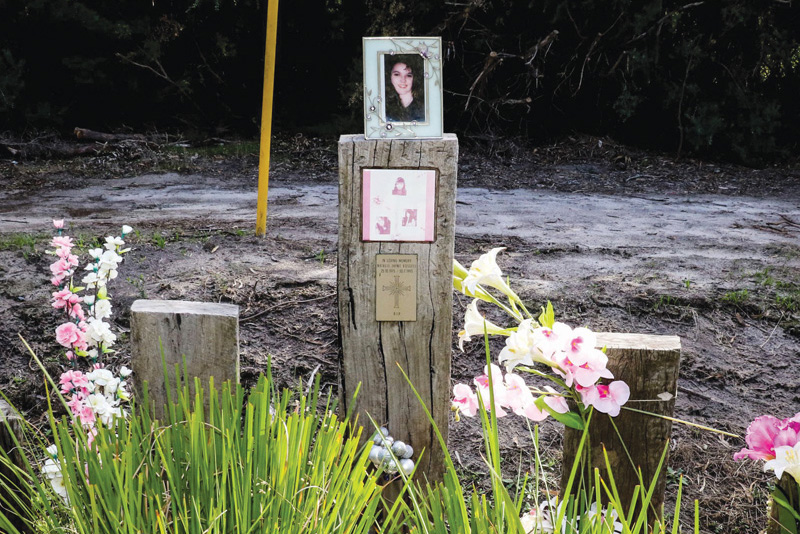 Frankston Council spent $300,000 on the safety works, and the state government contributed $65,500. Frankston mayor Nathan Conroy thanked the people involved in getting the upgrade funded, including Frankston MP Paul Edbrooke and Frankston councillor Kris Bolam.
John Paul College Principal John Visentin said that the school "welcomes the necessary upgrading of this important thoroughfare for students and others in this community, which indicates the importance of safety for all users from each of the schools and organisations involved in the project."
Earlier this year a sculpture on the track was unveiled in Natalie Russell's memory.