PETA Murphy has won a second term as the member for Dunkley.
As of 22 May, a day after polls closed, the incumbent Labor MP is comfortably ahead. With 66.5 per cent of the vote counted Murphy is around 10,000 votes ahead of Liberal Sharn Coombes on the two-party-preferred vote.
Murphy has enjoyed a swing of 4.2 per cent towards her in Dunkley, with the margin between the two major parties now at around seven per cent.
Murphy will now get the chance to represent the area while in government, after serving out her first term from opposition. Murphy's supporters celebrated her win at Frankston Bowling Club on Saturday.
Before the election last weekend, Murphy told The Times "there is no doubt that the rising costs of living, climate inaction and a lack of integrity in the current government are uppermost in people's minds."
"I will continue to lead by example, bringing honesty, integrity, and a commitment to fairness to everything I do," she said. "Labor will make it easier to get ahead with cheaper child care, fee-free TAFE and 20,000 new university places, take meaningful action on climate change and introduce a National Anti-Corruption Commission."
The Greens also performed well in Dunkley, garnering just over 10 per cent of the first preference votes. United Australia Party received a little more than five per cent of the vote. Anti-vax independent Darren Bergwerf, who took to social media to falsely claim victory before the polls had closed, has received four per cent of the vote so far.
In the lead-up to the federal election, Labor made multi-million dollar commitments to projects in Frankston, Carrum Downs, and Mt Eliza.
Murphy promised $15 million towards the Frankston Basketball Stadium upgrade, $15 million to works at Emil Madsen Reserve, $1.3 million for works at Sandfield Reserve in Carrum Downs, and $2 million towards a 7.4 kilometre art trail between the Frankston Foreshore and the McClelland Sculpture Park and Gallery in Langwarrin. She also committed funds towards Nairm Marr Djambana, a new urgent care clinic, the Frankston SES, and the Langwarrin Skate Park.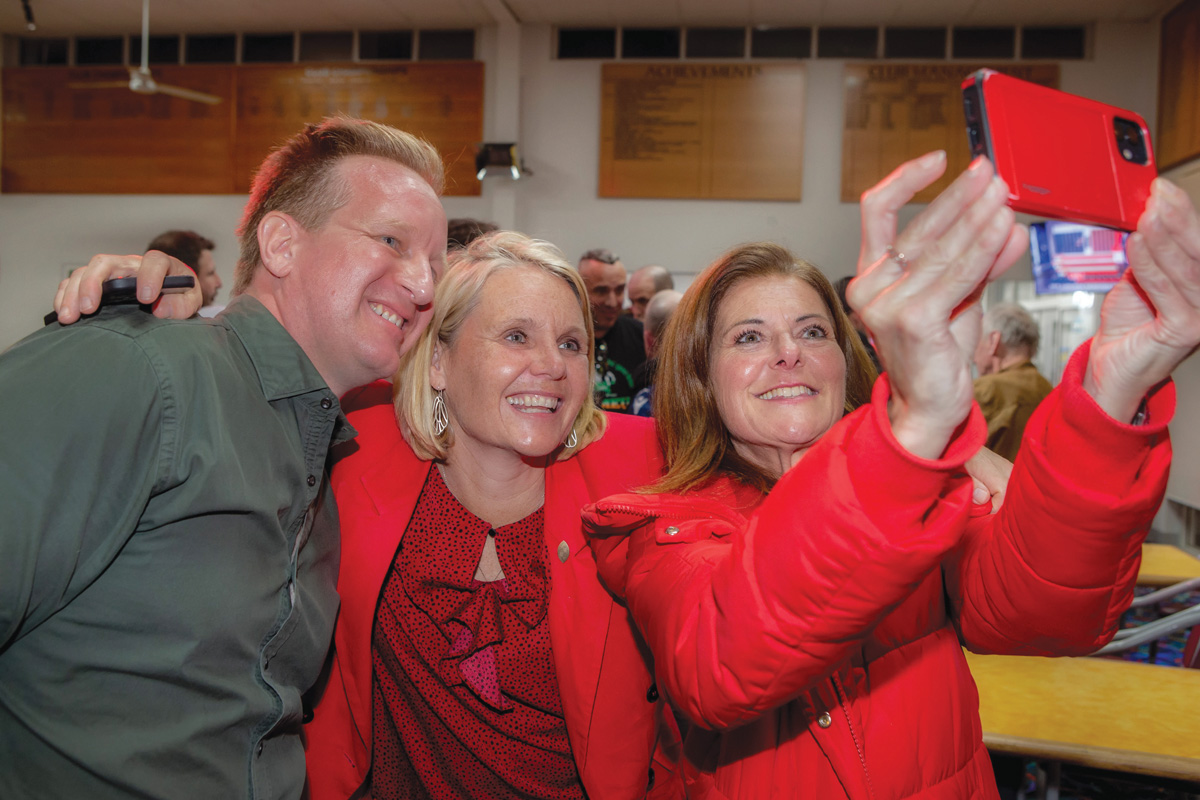 Frankston Council identified five projects it wanted to see funded during the election campaign: the major redevelopment of Pines Forest Aquatic Centre, the redevelopment of Frankston Basketball Stadium, the expansion of access to recycled water, the upgrade of Sandfield Reserve, and the construction of a regional arts trail.
Although neither major party candidate committed to the Pines Pool plans or the recycled water project, Frankston mayor Nathan Conroy said he was happy to see that council had secured $39.5 million in election funding commitments.
"These initiatives are strongly supported by the community and it's gratifying that so far, three of our advocacy priority projects have received support from candidates. Council is committed to these initiatives, which we've shown by committing $30.2 million funding towards delivering these projects. In order for these projects to proceed, we need to secure financial contributions from state and federal government," Conroy said
"We'll continue working tirelessly with key stakeholders and our local community to ensure Frankston City gets the funding it deserves to have a prosperous future."
A state election is expected later this year.