A FRANKSTON artist is getting ready for the opening of her first public exhibition.
Brodie Alserda's Through Her Eyes opens this week. Her work will be displayed at the Mezzanine Gallery in the Frankston Arts Centre foyer.
Alserda has been diagnosed with autism, schizophrenia, and post-traumatic stress disorder. She currently resides at Haven Frankston. She says that her art has helped boost her confidence.
"I feel really proud that so many people liked my work and wanted to meet me, and some wanted photos with me, which made me feel happy. Some of my art was even sent to England and Scotland, and mum says that makes me an international artist," she said. "Art has been an escape for me when I have been sad, anxious or unwell mentally. I don't worry about my problems when I'm doing art, I always feel more relaxed and calmer. It makes me feel like I'm in another place, like I'm dreaming as I imagine how the shapes will work together – it's very satisfying. Art is art and there is no better thing, even a line on a canvas is a piece of art."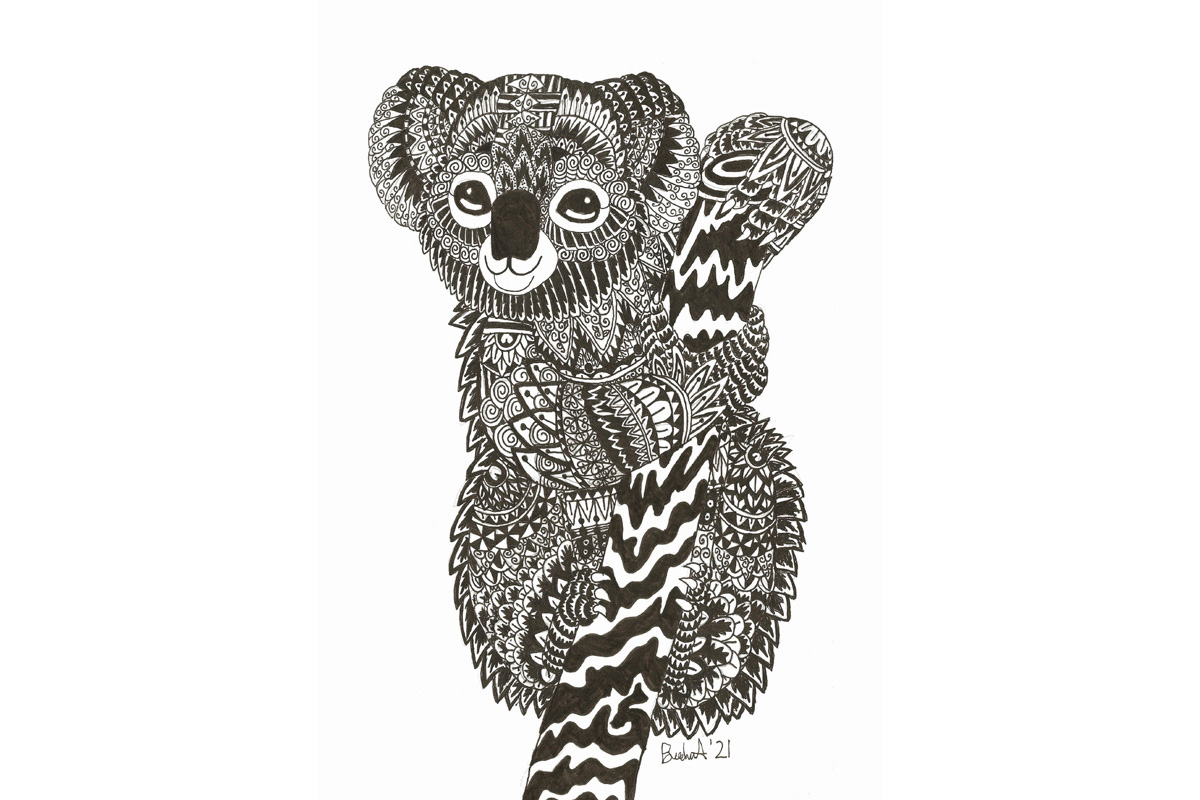 Some of the work on display has been drawn in "zentangle" style, with black and white patterns throughout. Colour pieces will also be displayed.
Alserda's work was completed with help from a $5000 council grant.
Through Her Eyes will be on display between 2 June and 24 September at the Frankston Arts Centre.