PRELIMINARY designs for the planned skyrail in Parkdale have been released.
The Level Crossing Removal Project will build rail over road to replace two level crossings at Warrigal Road and Parkers Road. A new Parkdale Station will be built.
Concepts for the elevated rail and precinct underneath it have been released by the LXRP. In a statement the organization said "we've heard from locals about what they love about their suburb, and how they want the project to feature new trees, landscaping and greenery, walking and cycling paths, community gathering places, and recreational and sporting facilities."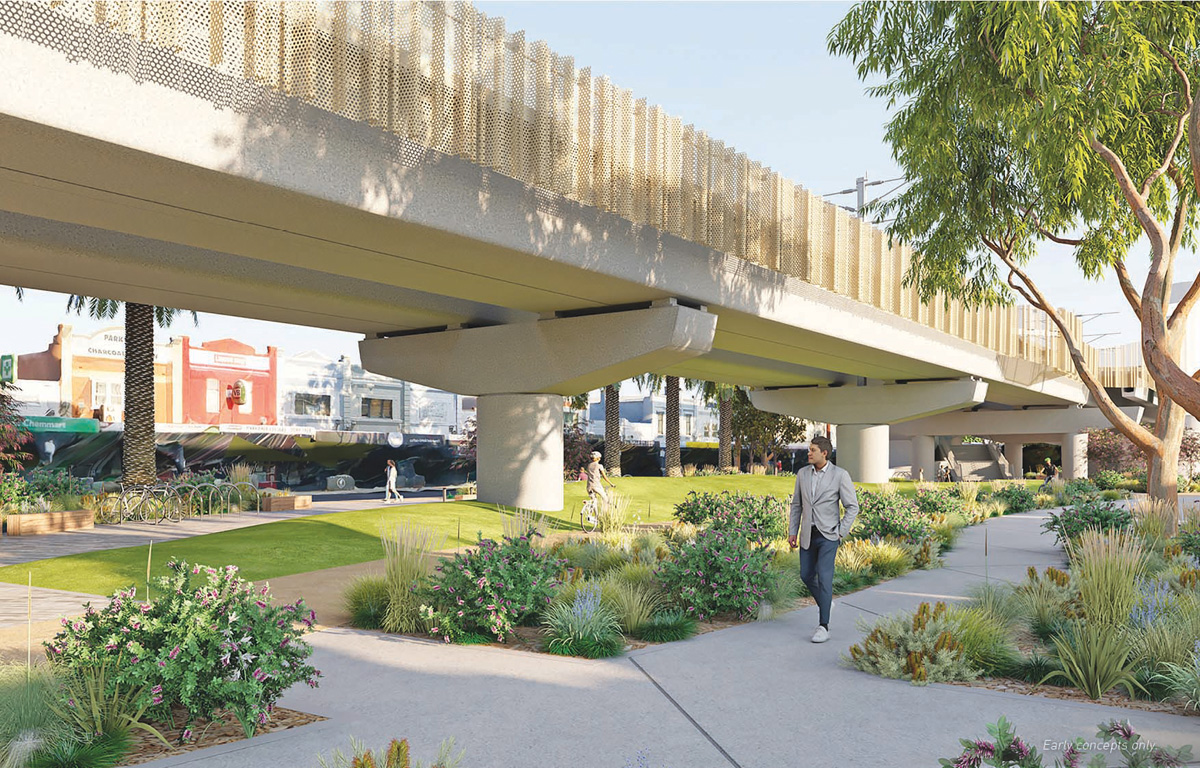 "Feedback from the community has shaped the designs which show a vibrant new station precinct and community open space under and around the rail bridge. Locals are now invited to provide further feedback through our Engage Victoria survey before refined designs are released later this year. Registrations are also open for our June face-to-face and virtual community information sessions," the LXRP said.
The project is expected to be finished by 2025.
A survey commissioned by Kingston Council found that 76 per cent of people would prefer rail under road instead. Council released its own framework for what it would like to see at the Parkdale precinct last month ("Council prepares plan for Parkdale skyrail" The News 1/6/22).
Provide feedback to Engage Victoria on the Parkdale level crossing removal by 10 July at engage.vic.gov.au/lxrp-mentone-and-parkdale
First published in the Chelsea Mordialloc Mentone News – 8 June 2022