CONSTRUCTION work has officially begun on the huge redevelopment of Frankston Hospital.
Crews began their work on the $1.18 billion project last month. Updated designs for the redevelopment were released to mark the beginning of construction.
Major works on the project are expected to be finished by 2025. The centrepiece will be a new 12-storey tower housing clinical services.
The project will make room for 130 new beds, 15 operating theatres, and mental health and oncology rooms. The hospital will be able to expand its women's and children's services by building new maternity, obstetrics and paediatric wards. A women's clinic will also be built.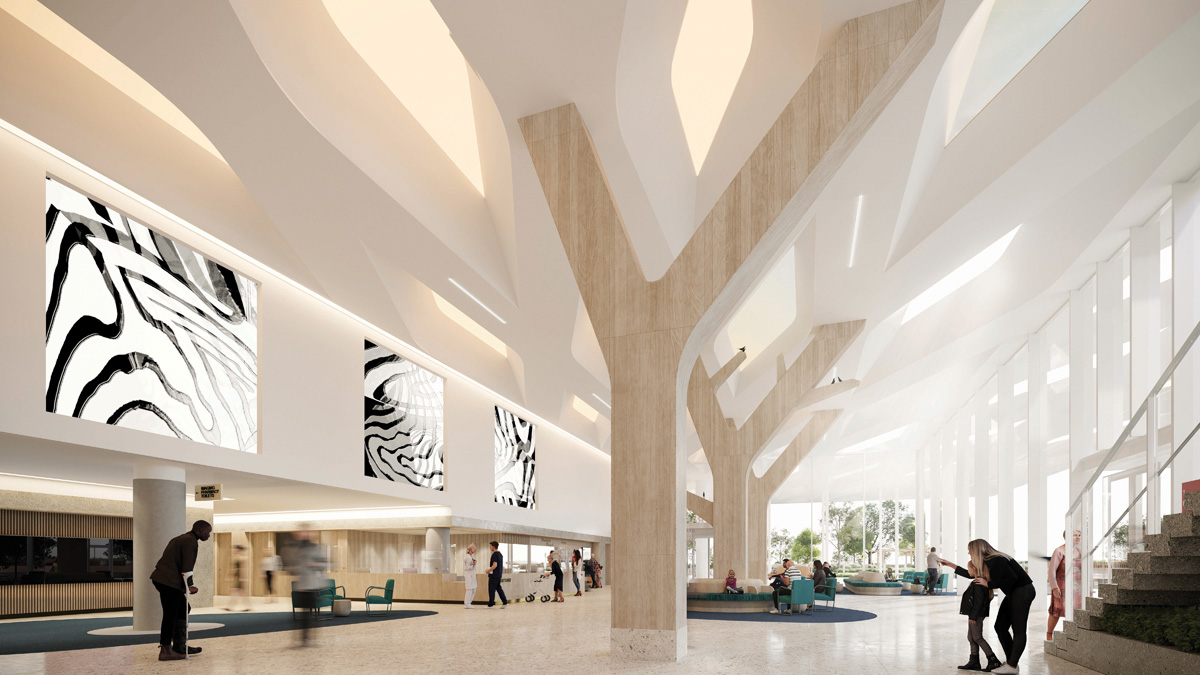 Victorian Premier Daniel Andrews, health minister Mary-Anne Thomas, Frankston MP Paul Edbrooke, Carrum MP Sonya Kilkenny, and Peninsula Health CEO Felicity Topp visited the project site recently to celebrate the beginning of works. Edbrooke said "the redevelopment will enable the hospital to treat 35,000 more patients each year. Fifteen new theatres will mean more surgeries and shorter wait times for the local community."
CEO of advocacy group Committee for Greater Frankston, Ginevra Hosking, said that the project would help the Frankston area move into the future. "The hospital now serves a catchment of 400,000 people, equivalent to Canberra," she said. "The expanded hospital will enable Peninsula Health and Monash University to train the next generation of doctors, nurses and allied health professionals, and create greater prosperity for our region."
The Frankston Hospital redevelopment is a public-private partnership – a consortium made up of investors Capella Capital and Aware Super, builder Lendlease, and facilities and maintenance managers Honeywell and Compass Group is delivering the project.
The Exemplar Health consortium will design, build, finance, and deliver facilities and maintenance at the site for the next 25 years. Peninsula Health will continue to deliver all clinical healthcare services at the public hospital.
The most recent state government budget revealed that the project would cost $1.18 billion. When it was first announced it was projected to cost $562 million. The state government stressed that the cost of the project will remain within approved funding across a 25-year period, with no additional cost to the taxpayer over the whole project term ("Billion dollar bill for hospital redevelopment" The Times 10/5/22).