A GLIMPSE into Chelsea's past can be seen from the new pedestrian bridge by Chelsea Station.
Two boxes have been installed on the bridge. Those who look into the box at the Station Street end of the bridge will see a 3D image of Chelsea Station as it was in the 1920s.
The second box features the 3D artwork Feathers by Bunurong artist Adam Magennis – a reflection on the Chelsea area.
The Level Crossing Removal Project says that the boxes will "offer community members a chance to peek into Chelsea's past and future".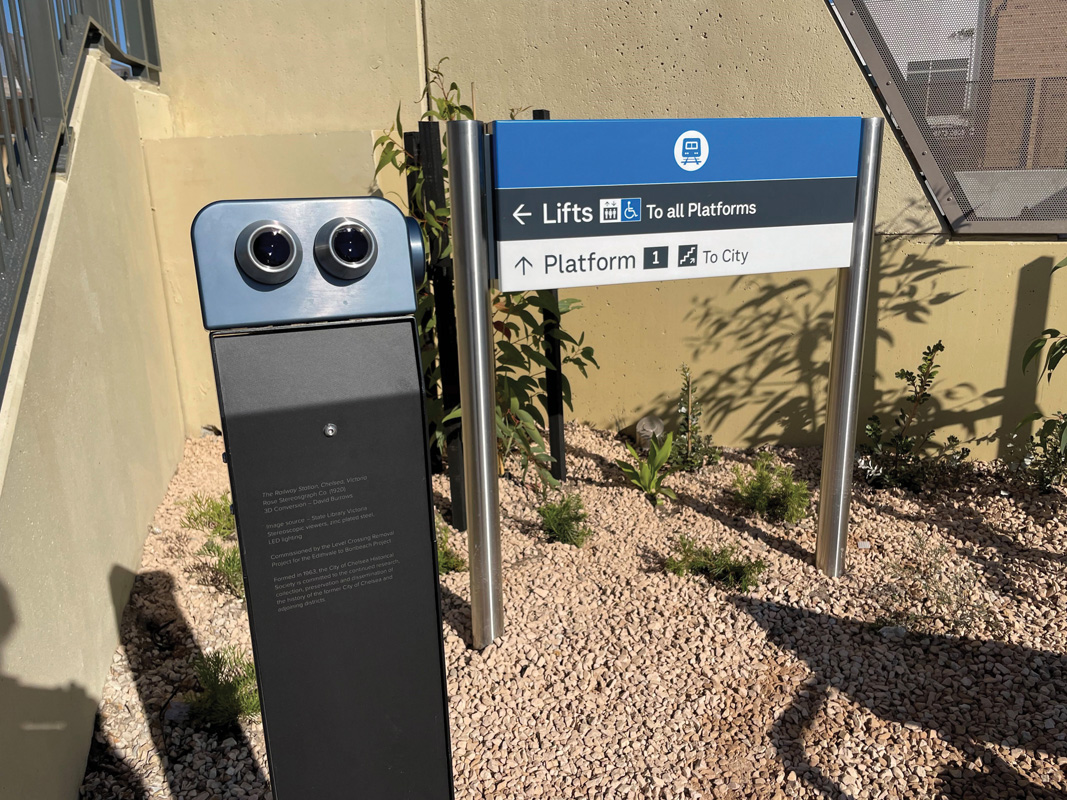 "The stereoscopic boxes can be found on the Nepean Highway and Station Street sides of the pedestrian bridge that was officially opened in June as part of works to remove the dangerous and congested Edithvale, Chelsea and Bonbeach level crossings. Stereoscopic photography is when two images are brought together and slightly offset to transform them into a single three-dimensional picture with artist David Burrows realising the 3D conversion," the LXRP said.
"The Station Street stereoscopic box shows a black and white image of the old Chelsea Station in the 1920s to represent the area's European history. On the opposite side of the bridge, the Nepean Highway stereoscopic box features the artwork Feathers which is a contemporary perspective on Chelsea by Bunurong artist Adam Magennis. The stereoscopic boxes are lit from within, mounted on strong zinc plated steel stands and fixed to the ground to ensure they can be enjoyed by locals for years to come."
First published in the Chelsea Mordialloc Mentone News – 13 July 2022