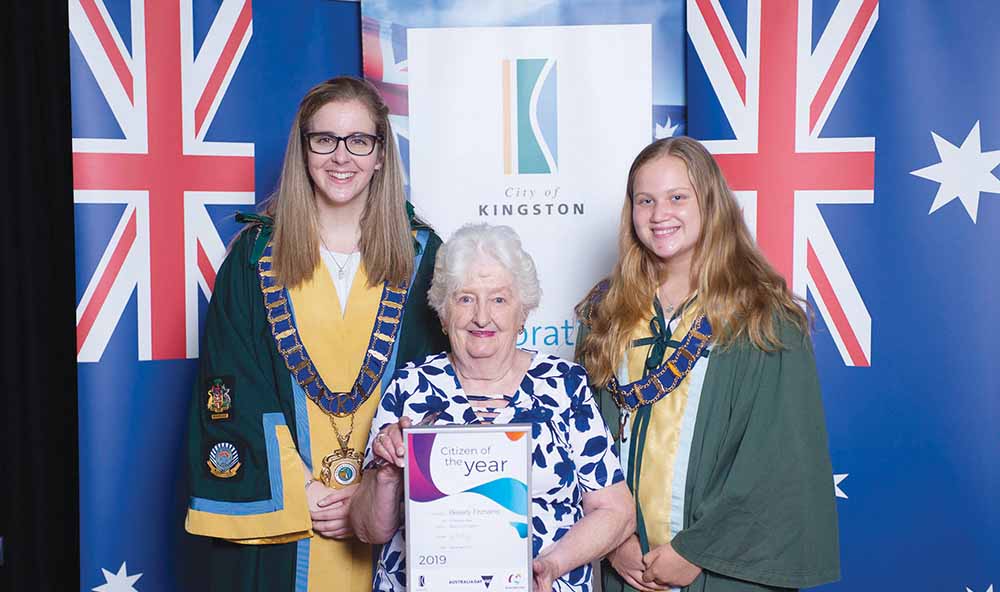 WITH over 40 years of work at the Moorabbin Hospital Ladies Auxiliary behind her, Beverly Fitzharris was named as Kingston's Citizen of the Year on 26 January.
Ms Fitzharris was a founding member of the organisation 43 years ago, and continues to work there to this day. Ms Fitzharris said it was "very nice" to receive the recognition.
"It was a big surprise but it was very, very nice," she said.
"When you join these things you don't expect to get something like that out of it. There's lots of people I'd like to thank, such as the whole of the Ladies Auxiliary at the Moorabbin Hospital. There are a lot that aren't with us anymore, and over 40 years you get a lot of help, they're the ones I'd like to thank."
Ms Fitzharris said the day was shared with family at Kingston City Hall, and was a success.
"I had my family down, with my husband I have four children. It was very nice to have them there and I was very proud to accept it."
Although she has been working tirelessly for over 40 years, Ms Fitzharris says she has no plans to slow down.
"It keeps me out of mischief," she said of her work.
"We have our first committee meeting for the year coming up. We're not as big as we were, but we plod on.
"If anyone would like to join us they'd be welcome, phone Pat Huggins on 9579 6669 for more details."
Kingston mayor Georgina Oxley said "Beverly has spent decades volunteering with passion and selfless commitment to make Kingston and Melbourne's south-east a stronger community."
"She had served for many, many years as auxiliary secretary, and she was also a powerhouse fundraiser for the group, serving in the kiosk each month, making flower arrangements, pickles and jams to sell and helping organising the annual fete for many years.
"This award offers our grateful thanks for her efforts for the positive impact she has made over many years to our community."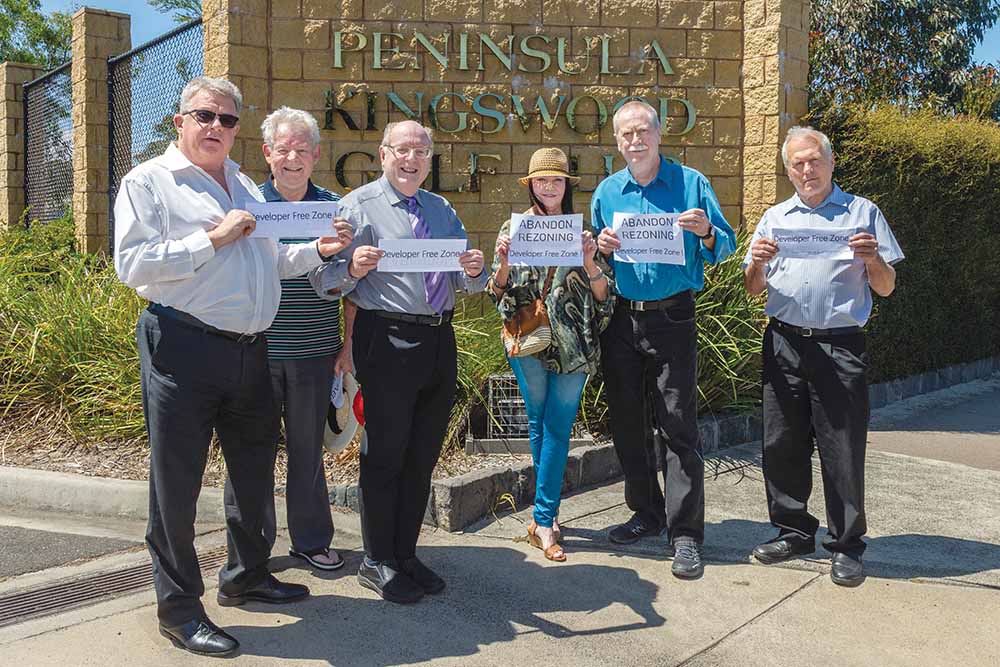 The Save Kingswood Group were recognised as the Community Group of the Year for their efforts in stopping a development at the Peninsula Kingswood Golf Course in Dingley Village.
The group were vocal advocates for plans to build a little under 800 residential dwellings on the land. Those plans were abandoned after Kingston Council voted against the development on 17 October.
Kevin Poulter, secretary of the Save Kingswood Group, said that the "ghetto plan is without precedent. There's nothing like it in a unique village like ours, and there is no net benefit for Dingley Village" ("Council tees off on golf course plans", The News, 24/10/18)
Cr Georgina Oxley said "the Save Kingswood Group dedicated large amounts of time door knocking the community, holding public meetings and encouraging locals to get involved in the democratic process."
At the national Australia Day awards, Ms Karen Livingstone from Mentone was awarded an AM in the general division.
She co-founded of Ovarian Cancer Australia in 2001, and is also a founding member of the Pancreatic Cancer Alliance of Australia.
First published in the Chelsea Mordialloc Mentone News – 30 January 2019