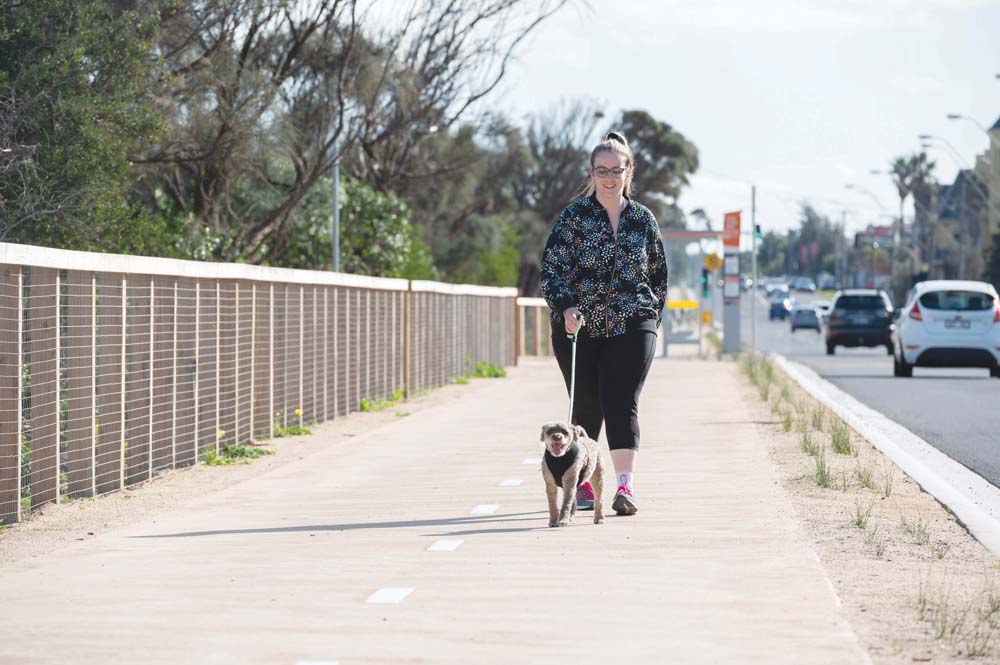 WORK on the second stage of the Bay Trail has been completed.
Construction of the project between Naples Road in Mentone and Rennison Street in Parkdale was finished last month. The contract for that section of the trail was handed to CDN Constructors Pty Ltd in May 2019 at a cost of over $5 million.
The next stage of works will take the Bay Trail from Rennison Street to Mordialloc. The finished project will link a shared pedestrian and cyclist off-road path between Mentone and Mordialloc.
A safety report ordered earlier this year by Kingston Council showed that there were seven reported incidents related to the project ("Seven incidents during Bay Trail works, The News, 13/5/20).
First published in the Chelsea Mordialloc Mentone News – 8 June 2020