MORE major works on the Frankston train line have begun.
Buses will replace trains between Mordialloc and Frankston from now until November. During that time, crews will work to lower the Frankston line into trenches at Edithvale, Bonbeach, and Chelsea.
Level crossing removal crews removed boom gates at Edithvale Road, Chelsea Road, Argyle Avenue, and Bondi Road in July. As part of their next batch of works, LXRP workers will remove the level crossing at Swanpool Avenue in Chelsea.
Level Crossing Removal Project program director Adam Maguire said that he acknowledges the bus replacements will be "challenging" for the time being. 
"You can see the huge progress that has already been made on this once-in-a-lifetime project and we'd like to thank people for their patience while this important work is underway, which will boost safety and ease congestion for the community," Mr Maguire said. "We understand the works are challenging for residents and traders, but we're not far away now from making Edithvale, Chelsea and Bonbeach level crossing free, and opening three new train stations later this year."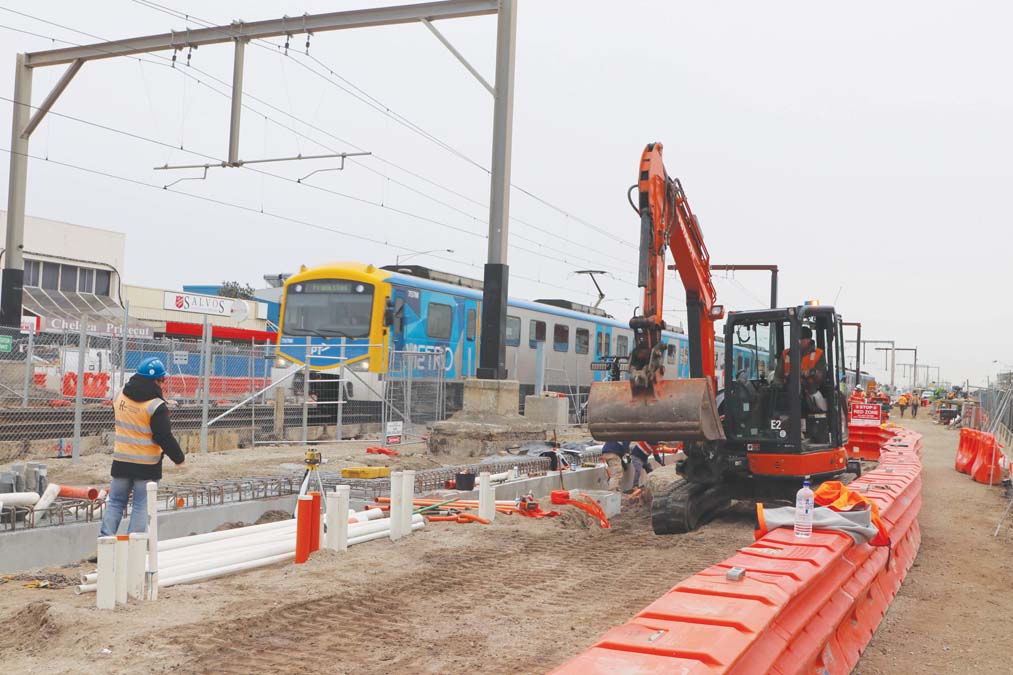 In November, the rebuilt Edithvale, Chelsea, and Bonbeach stations are expected to be open and operational.
To create the rail trenches, workers will dig out around 200,000 cubic metres of soil. Each trench will be around a kilometer long and seven metres deep. New road bridges will be constructed above the railway line.
Edithvale, Chelsea, and Bonbeach stations closed for reconstruction on 25 July. The boom gates being removed were down for up to 40 percent of the morning peak previously.
From late September, east-west road connections will open above the Frankston line. The first to open will be at Edithvale Road.
While trains are out of operation, shuttle buses will run every five to ten minutes.
The Level Crossing Removal Project has removed 47 crossings statewide so far, planning to reach 85 by 2025. In July, the state government confirmed it would remove level crossings on Parkers Road in Parkdale and Warrigal Road in Mentone. It is expected to build rail bridges for the projects and construct a new station at Parkdale.
The total cost of Frankston line works to ratepayers is expected to be around $3 billion ("More level crossings on the chopping block" The News 3/8/21).
First published in the Chelsea Mordialloc Mentone News – 15 September 2021